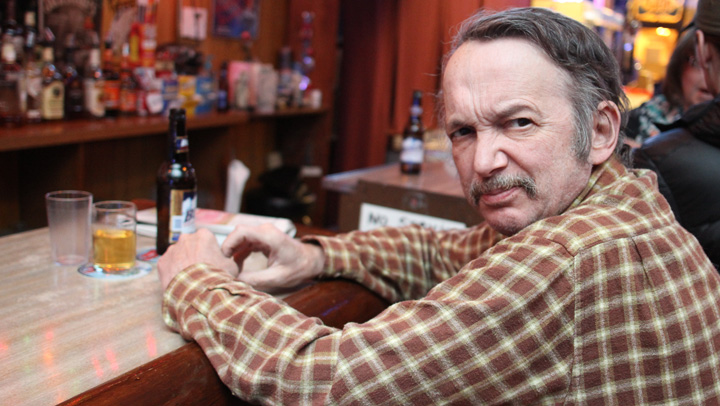 What makes a good party?

After reviewing my Top 5 of 2012, the common thread I discovered was that no matter how your night started or ended, there was always a dance floor involved. Or better yet, who needs some carved out square of plywood tiles to tell you where to groove? The best nights are those when the rhythm dictates your mood, free of self-consciousness and unnecessary posturing and preening.

So check out my list, and feel free to debate, debunk or register your disgust in the comments section below.

5 -- Lottie's Dive Bar Pub Crawl: You can throw a rock anywhere in Chicago and bump into a bottle service joint willing to empty your wallet, but where can you experience an epic evening on the cheap? Every February, Bucktown's Lottie's Pub loads up a school bus with "road pops," around 50 eager participants, and starts an adventure involving three mystery dive bars in the city, capped off with a night of karaoke. Cheap drinks. Cheap food. People fight. People make up. Some hook up. Either way, you'll have a story to tell on Monday. (PHOTOS)

4 -- Wavefront Music Festival: At the risk of sounding like an old codger, I have to admit I don't really care for electronic dance music. But there's something to be said for an event's ability to get you caught up in its spirit, even when you're not a fan of the soundtrack. Maybe it was the beautiful setting of Montrose Beach. Perhaps it was beginner's luck for this inaugural fest. Whatever it was, with a summer festival lineup oontz-oontz-oontzing with EDM-heavy events, Wavefront managed to stand out from the pack.


3 -- Wyclef's Lollapalooza After-Party at The Underground: Sure Lollapalooza's cool -- if you have a VIP hookup -- but everyone knows the key to making your Lolla weekend legendary is getting into the right day or evening party. Wyclef Jean didn't play the festival, but he tore the roof off The Underground with everything from Fugees classics to acoustic cuts and raggamuffin freestyles. After you get this intimate with one of your favorite artists, any future United Center concert will forever pale in comparison.


2 -- Burberry's Grand Opening: In any given year, this easily could have snagged the top spot. Burberry pulled out all the stops in November to christen its dramatic Michigan Avenue flagship store. It took most of the evening to wade through the fashion-forward crowd to make it to the top of the store, which unfortunately means you may have missed British rocker Carl Barat from the Libertines performing on first floor. There was no need to fret, however, with plenty of libations to distract you from the sobering fact that just one of those trench coats would probably set you back a paycheck or two. (PHOTOS)


1 -- Public Hotel's Studio 54 Birthday Bash: Ian Schrager is a bit of a conundrum. On one hand, you've got to give mad respect to the guy who ushered in the era of the modern nightclub. On the other hand, feel free to blame him for that line outside the club -- and for why you should really think twice about your choice of shoes. The co-creator of Studio 54 is now at peace with his personal conflicts regarding that era, and that was Chicago's gain when he decided to throw a disco-themed party to celebrate the Gold Coast hotel's first birthday bash. There were buckets of champagne. There were lots of pretty people. And there was lots and lots of dancing. Whoever believes disco is dead, obviously wasn't tripping the light fantastic at the Pump Room on a random Tuesday night last October. (PHOTOS)