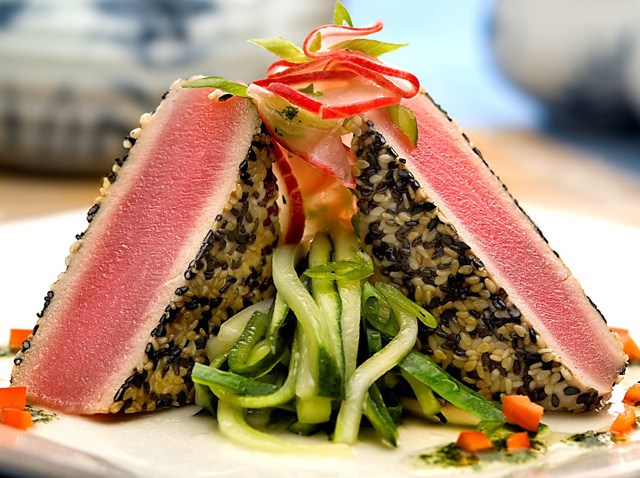 As part of our ongoing preview of the 2014-15 Chicago Blackhawks season, we will be counting down the 10 players who will be most important to the team as they try to win their third Stanley Cup championship in six seasons.
We continue our countdown today with a defenseman who doesn't get the attention that guys like Duncan Keith commands, but is perhaps even more instrumental in the team's success. Niklas Hjalmarsson is that guy, and he's number six on our list.
With four goals and 22 assists last season with the Blackhawks, Hjalmarsson isn't exactly a guy that is a dominant offensive player, but he does possess some really strong abilities in that area. His stretch-passing really emerged last season as he helped the Hawks' transition offense, and he got a bit more assertive in terms of firing the puck in from the point as well, racking up 98 shots and finishing fourth on the team among defensemen in that category.
Where Hjalmarsson's impact is really felt however is in his defensive prowess. Along with Johnny Oduya, Hjalmarsson had to face the toughest competition on a nightly basis for the Blackhawks, and even though Keith and Brent Seabrook are technically the team's number one defensive pairing, it's the Swedish duo that is even more crucial for the team when a crucial defensive stop is needed.
Unfortunately for the Blackhawks, salary cap concerns could end up splitting up this dominating duo. Oduya only has one year left on a contract that pays him just over $3 million a season, and with the team $2.2 million over the salary cap, he could be a piece that the Hawks could flip for a talented prospect or a high draft pick. That would mean that Hjalmarsson would have to play with either an established guy like Nick Leddy or Michal Rozsival, or it could mean that a youngster like Klas Dahlbeck, Stephen Johns, or David Rundblad could skate alongside him.
Whichever way the Blackhawks decide to go with their salary cap situation, Hjalmarsson is going to have to continue to show the discipline and skill that he has displayed throughout his career with the Blackhawks. He is a lockdown defender who has a keen awareness of where he is supposed to be on the ice, and his disciplined approach to puck carriers and willingness to use his stick to jar the puck loose are both great qualities. His shot-blocking is arguably his best skill on defense, and his seeming zeal for taking the punishment associated with the craft makes him an indispensable asset.
Hjalmarsson got a nice contract extension after the team won the Cup in 2013, and there's a good reason for that. He is arguably their most important defensive player, and he would be an asset that any other team in the NHL would love to have (the San Jose Sharks proved that when they signed him to an offer sheet in 2010).