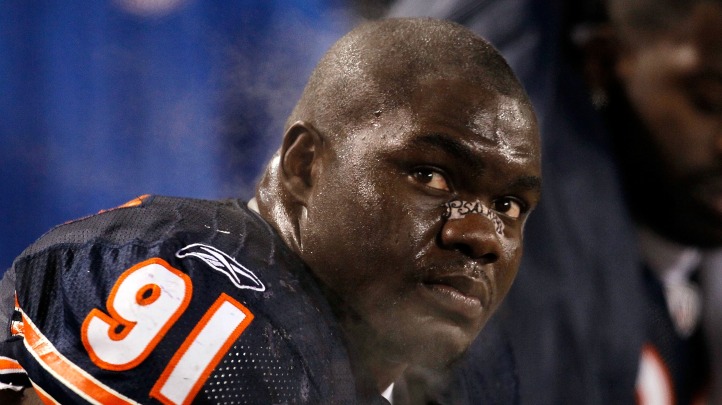 Tommie Harris was arrested Monday night in Wrigleyville for allegedly threatening a police officer and urinating in public, police said.

The former Chicago Bear was arrested just before midnight in the 1000 block of West Eddy Street, Police News Affairs confirmed. Harris was charged with indecent exposure and threatening an officer.

He is due back in court Oct. 27.

Harris was a key part of the Bears' 2006 Super Bowl run and made three Pro Bowls as an offensive juggernaut. He notched eight sacks in 2007 even though he didn't start every game.

After getting a $40 million contract extension before the 2008 season, he was suspended for a game for breaking a team rule, and then threw a punch during a 2009 game against the Cardinals.

The Bears cut Harris from the roster last year.

Harris' wife, Ashley, passed away in February at age 29 after she was found unresponsive in Oklahoma. They married in January.