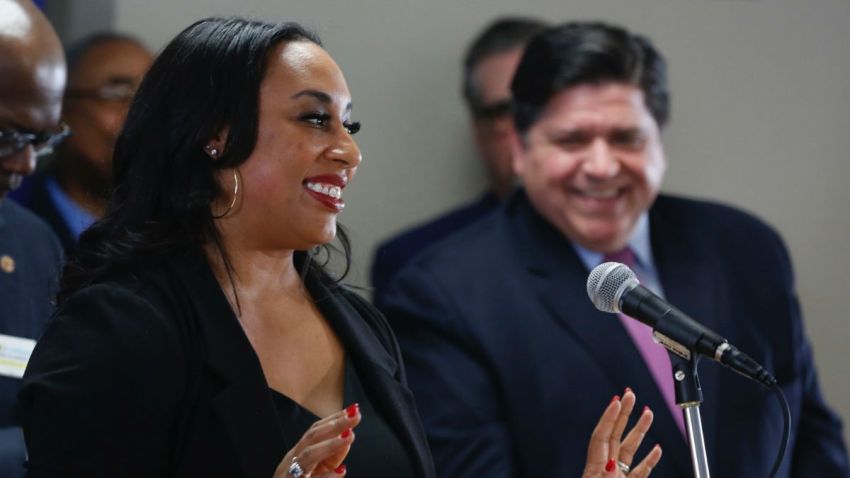 As the March primary nears, Illinois gubernatorial candidate J.B. Pritzker picked up another high-profile endorsement on Sunday as he nabbed the support of State Senator Toi Hutchinson.
Sen. Hutchinson spoke at an event in support of Pritzker's candidacy on Sunday, saying that she asked him some hard questions before throwing her support behind him.
"I took my time in endorsing him because I wanted to be sure," she said. "I'm proud to endorse J.B. and Juliana (Stratton) because I believe that they're the team we need to turn this state around."
Hutchinson is the latest big-time endorsement for Pritzker, who also as the support of the AFL-CIO and U.S. Senators Dick Durbin and Tammy Duckworth.
"Senator Toi Hutchinson is a genuine leader, someone who cares deeply about the issues and strives to do right by the people she represents," Pritzker said. "I am incredibly proud to have her support in our campaign for governor."
The news of Hutchinson's endorsement comes as Pritzker continues to fend off criticism for comments he made about several African-American politicians, including Secretary of State Jesse White, in recorded phone calls with former Illinois Governor Rod Blagojevich.
Governor Bruce Rauner has run ads playing the audio from those calls, and Pritzker has apologized for his remarks.