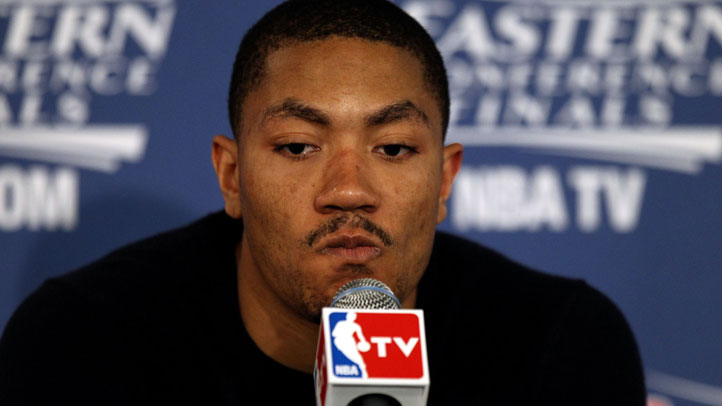 Dear Roommates,
I know it's a pretty bleak morning. That was a rough one last night. It happened so fast, didn't it? You didn't have time to comprehend the end. It was just upon you in a flash. It must hurt. Like a stomach punch, I bet. You're probably still gasping for air. We know, we were there not so long ago.
In fact, it was just two years. You may remember. We, the the Chicago Blackhawks, were a team new on the scene. We hadn't won a playoff series with this current crop. In fact, we hadn't even been. You've got that on us. But we were media darlings. We captured the town's imagination. Before that season, 2008-2009, our goals weren't that lofty. Get into the playoffs, maybe win a round. Build a block for the coming seasons. Not all that different from yours in October.
But as that season wore on, the goalposts moved, just as yours did. As the team played better than we could have hoped, as it did things we never saw coming, as players pronounced themselves in the upper echelon of the league, we began to dream for more. Just as you. You didn't believe Derrick Rose when he asked why he couldn't win MVP. But as the games piled up and the ridiculous layups kept dropping, you sure did.
And as the wins kept coming, 62 of them in fact, you began to believe in this team more and more. And the contenders didn't look quite so shiny, did they? You beat Miami in every regular season encounter. The Celtics got old in a hurry. We know. It happened to us then. The Sharks went out in the first round that year. The Wings were taken to seven games by a thoroughly mediocre Ducks team. We took out the other team seeded ahead of us, Vancouver. It looked like the road might be opening up to a destination we dared not speak.
But of course, the Evil Empire swatted us back to the Ice Planet Hoth. Just like you, we lost in five games. Just like you, it was after a mostly heroic performance. Patrick Kane tied the score late in the 3rd period in Game 5 that year with a ridiculous goal. Cristobal Huet got it to overtime with a skate save that he wouldn't have been able to do 99 times out of 100. We were sure we'd at least get a Game 6 back at home, and hope would be reborn.
But it didn't happen. As quickly as Lebron and Wade finished you off, Darren Helm found a puck off the end-boards and ended things in OT. It hurt. Losing to Detroit always will.
But that shock lasted one night. Just one. Because the next day, we realized what was coming. We knew the team we had coming back, and with an addition here or there, we'd be unstoppable. It's the same with you. The Bulls are one player away. You can say the Heat are going to get better. But with the impending lockout and hard salary cap, do you know that? You can't say for sure.
You're not done. This wasn't your only chance. Both in hockey and in basketball, it's rather rare to go from never having won a series to winning it all. Steven Tyler was right, you gotta to know how to lose to know how to win. It always works this way. LeBron, Wade, they've gone through it before. Rose hasn't. But he has now.
It worked out all right for us the following year. What do you say to doing it together next spring?
Oh, the rent's due.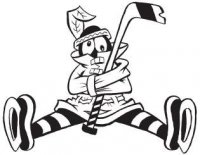 Sam Fels is the proprietor of The Committed Indian, an unofficial program for the Blackhawks. You may have seen him hocking the magazine outside the United Center at Gate 3. The program is also available for purchase online. Fels is a lifelong 'Hawks fan and he also writes for Second City Hockey .