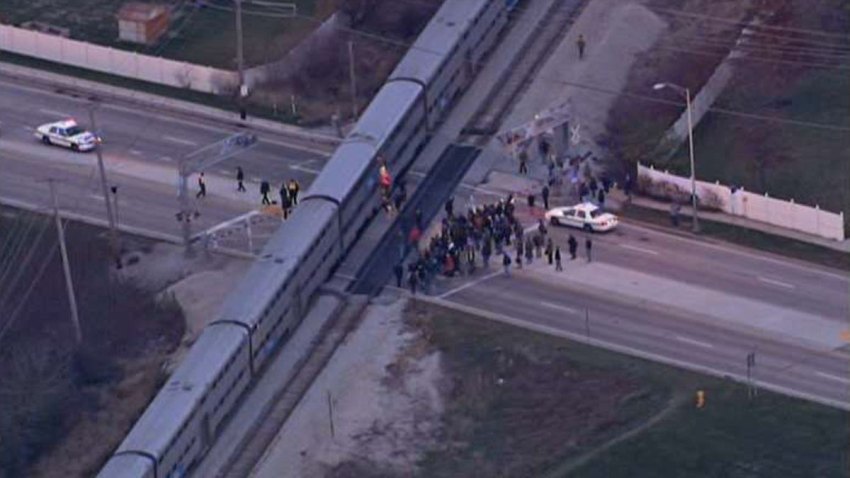 A person was hit and killed by a Metra train in southwest suburban Tinley Park Friday morning, delaying Rock Island District trains in both directions.
Inbound train No. 402, which was scheduled to arrive in Chicago at 6:40 a.m., apparently hit and killed a pedestrian at or near the 80th Avenue station in Tinley Park about 5:55 a.m., Metra spokeswoman Meg Riley said.
Trains were originally halted in both directions for about 45 minutes after the pedestrian was hit.
The Cook County Medical Examiner's office could not immediately confirm the fatality Friday morning.