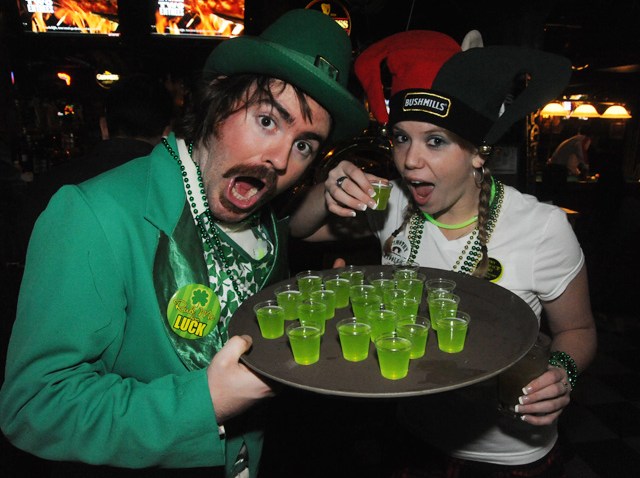 Twenty years is an eternity in the bar/restaurant business, which is why Timothy O'Toole's Pub is taking time out to celebrate.

The Streeterville business is throwing a week-long party from July 16-22 featuring a different theme each night.

The building itself, at 622 N. Fairbanks Court has a had colorful history of its own, hosting the Chez Paree supper club from 1932 to 1960 and attracting the likes of Frank Sinatra, Louis Armstrong, Bob Hope and other legendary entertainers. An unknown Mr. T was the bouncer when the space was used as a popular nightclub called Ding Bats in the '70s and '80s.

In 1992, Timothy O'Toole's took up residence in the space and established itself as a neighborhood favorite.

Here's how the celebration week shakes out:
Monday: 92-cent drafts of Coors Light and Totally '90s Trivia starting at 8:30 p.m.
Tuesday: Beach Party night includes 20-cent wings, $4 drink specials and Beach Party Karaoke at 10:30 p.m.
Wednesday: Neighborhood Day brings the BOGO lunch offer for area residents and workers -- buy one lunch and your friend's is free. Comedians You Should Know at 9 p.m.
Thursday:

Old School night brings back former bartenders and servers from 5 p.m. to midnight.
Friday:

"Here's to the Next 20!" celebration includes $3 sample craft beer pours and a complimentary buffet featuring new menu items. DJ spins from 10 p.m.-2 a.m. along with giveaways every hour.
"Stumble Home Saturday":

Drink specials so cheap they won't even advertise them.
"Sunday Funday":

$20 Bottomless Brunch Package with buffet and mimosas.