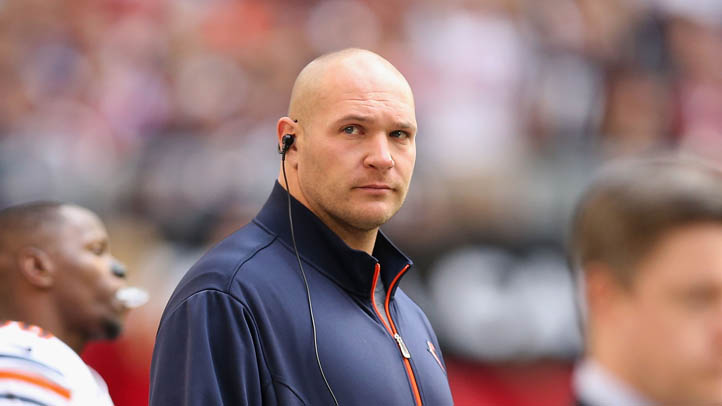 It's been nearly a week since free agency started for the NFL. Since then, Brian Urlacher has been testing the market. The Cowboys, Cardinals and Vikings were all reportedly interested. But a week later, he's still a free agent. Why hasn't there been any movement?
Bears president Ted Phillips said he wants to see Urlacher retire a Bear.
"The reality is we would like nothing more than for Brian to finish his career as a Bear," Phillips said from the NFL meetings. "I still remember the day we drafted him. He played safety in college and he's turned into one of the best middle linebackers and Chicago Bears in history. I hope his career ends with us."
But the struggle will be over -- what else -- money. Urlacher will have to take a pay cut from the $7 million he earned last season. It was reported he wanted around $5 million, but the Bears don't have it. They are already up against their salary cap.
The other key is the length of his contract. Uralcher reportedly wants two years. Considering his injuries in 2012 and how he wasn't playing at the same level when he was healthy, the Bears are rightfully cautious about signing Urlacher for two years.
Phillips also said that the process takes time, but how long can they take? It was a smart move for the Bears to let Urlacher check out the market and let that market decide his price. Now, it's time to make a move on 54.
Copyright FREEL - NBC Local Media