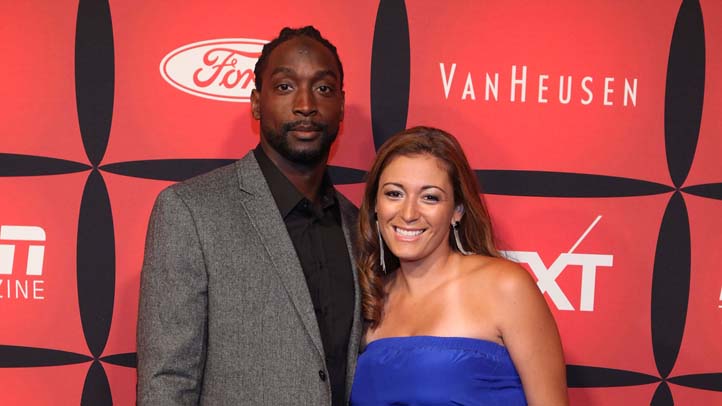 After having an other-worldly game against the Tennessee Titans, there's a chance Charles "Peanut Tillman" won't play on Sunday night against the 7-1 Houston Texans. It has nothing to do with Tillman's health. It's that his wife may go into labor to have their fourth child.

"To me, this game is important to me, but after what we went through with my middle child Tiana ... to me football is second, and will always be second, third in my life," Tillman said.

Bears head coach Lovie Smith preaches family first.

"You take on the character of your leader," wide receiver Brandon Marshall explained. "Coach Smith is a special guy, that's how he runs things. That's what he preaches, family comes first."

Punter Adam Podlesh and his wife Miranda gave birth to a daughter last month, though during the week, he would have played in the game and missed the birth of his first child if need be as the only punter on the team.

Tillman's circumstances are different. He's been at the birth of all three of his children leading up to now, and was there when his infant daughter Tiana needed life-saving heart surgery.

The lesson taught on this team is when football is over, family remains.

It's one reason why Charles and Jackie Tillman are being honored by Lurie Children's hospital for their commitment to the wellbeing of children.

And Mrs. Tillman, thank you for sharing your husband with Bears fans every Sunday (and some Thursdays and Mondays). We know that when he's out punching footballs and making tackles, he's not home with you and your family. We really do appreciate him, and by extension, you.

But we have one teeny, tiny favor to ask of you and the baby you're carrying. Please don't go into labor on Sunday. OK, that's not a teeny, tiny favor. That's a huge favor. We get it, but pleeeeeease. The Texans are a really good team, and the Bears need Peanut on defense. If you could see fit to hold out until Monday, we would be eternally grateful.
Copyright FREEL - NBC Local Media