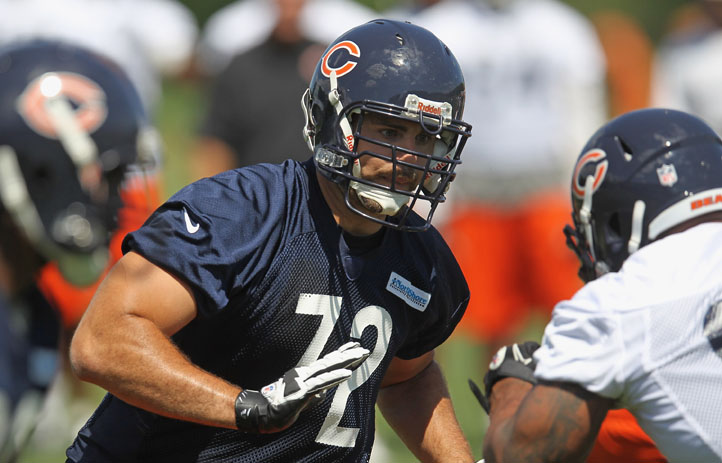 While most of the Bears offensive-line chatter has been about who would win the starting left tackle spot, there is still a lingering concern about the team's starting right tackle. Though Gabe Carimi is back to full-strength and has practiced throughout training camp, the Bears still has some worries about his endurance.

In a long season, will Carimi's leg have the strength? Offensive coordinator Mike Tice says we'll see.

"He's going to take a while to be up to full speed," Tice said after Wednesday's practice. "I don't believe he's all the way back yet. The endurance in his leg is going to come with game time."

Carimi, the Bears first round pick in 2011, has not played a full NFL season. His injury was suffered early in 2011, so he has not been through the rigors of a full NFL season. But if he does get tired, the man who lost the left tackle starting job to J'Marcus Webb will be available to substitute in.

"We're going to certainly be very careful of it appears that he's getting tried,'' Tice said of Carimi. "We have other guys -- Chris (Williams) -- that can go and spell him if we have to. But I'm anxious to see Carimi play.

But the man they are charged to protect has faith in his line. On ESPN radio Tuesday, Jay Cutler said he is feeling good about the line.

"I thought they had a good preseason. Went to the Giants game, and we had some bad memories there, but they stepped up to the plate and protected me well. Going into it, I think everyone feels good."

Any questions about the line will be answered on Sunday when the Bears start the season against the Colts.
Copyright FREEL - NBC Local Media