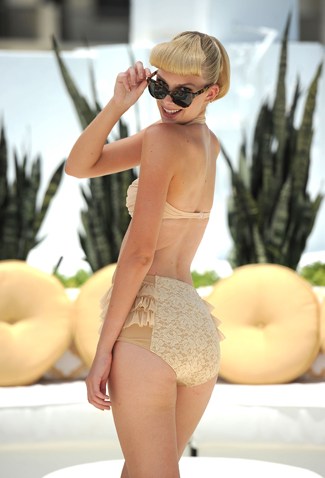 The Chicago Bears won their second consecutive game on Monday night, and Grizzly Detail is here to break down how they performed in all three phases of the game.
Offense: B
If fans want to complain that the Chicago Bears aren't presenting a balanced enough offensive attack, they certainly could have numbers to back them up. Out of 63 plays the Bears had on offense Monday night, 42 of them ended up being passing plays. Those plays netted 197 yards of offense, while the run game could only generate 60. Matt Forte struggled once again, and with Tony Fiametta out of the game following yet another hamstring injury, the team was limited with what they could do with the run.
With that being said, the Bears still were able to find ways to make their offensive system work. Whether it was short-length bubble screen passes (like the one to Alshon Jeffery) or having Martellus Bennett run up the middle of the field between the safeties and linebackers (which he did on several occasions), the Bears have found a way to negate the disadvantage of having a one-dimensional offense. That is enough to bump their grade up.
Defense: B
The Bears embodied the phrase "bend but don't break" in their approach to Monday's game, and that's exactly what they did. Yes, they did allow a touchdown to Jeremy Kerley, but they also made several key stands in the red zone as the Jets had to continually settle for field goals instead of touchdowns.
In addition to the defensive line play (which we will discuss a bit later), the linebackers had a really nice game of their own. Lance Briggs was once again all over the field after struggling in Week 1 against Buffalo, and other than the last drive, Jon Bostic looked good in relief of Shea McClellin at the strong side linebacker. Even DJ Williams got in on the fun, playing the "shadow" role for Geno Smith in the game.
Some fans will look at the total yardage and see that the Bears surrendered 414 yards of offense and say that it was a bad day for them. The fact of the matter is that they made stops at key moments, and they also forced several turnovers. They made Smith pay for bad decisions, and that ultimately is what you want from a defense.
Special Teams: B-
The Bears are showing slow improvement in this area of the game, especially in their punt and field goal kicking units, but their return game is still woefully inadequate. Rashad Ross had a decent game on Monday, averaging 21 yards per return, but he's still not even close to being a pertinent enough threat that teams will deliberately kick away from him in high-risk, low-reward situations.
Granted, it's unfair to compare the Bears' current crop of receivers to former Bear Devin Hester, but it's still something that the team needs to work on as they try to give themselves better field position on their offensive drives.