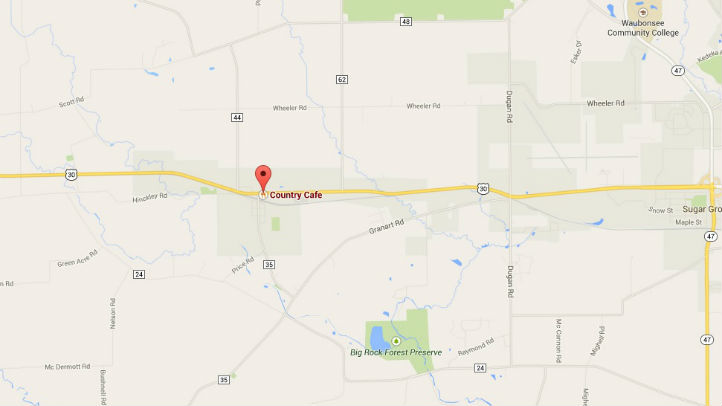 Three people were injured after a pickup truck crashed into a restaurant west of Chicago Thursday afternoon.
The 71-year-old driver of the truck pulled into the parking lot of Big Rock Cafe in the Village of Big Rock at about 1 p.m. He then allegedly hit the gas pedal instead of the brakes and crashed the truck into the kitchen area of the restaurant, according to the Kane County sheriff's office.
Two employees in the kitchen were injured in the incident as well as the driver. One of the employees and the driver were transported to an Aurora hospital for non-life-threatening injuries.
There were three customers inside the restaurant at the time of the crash, but they were not injured.
The driver was cited for failure to reduce speed to avoid an accident.
Big Rock Cafe will be closed until until the damaged area has been restored, officials said.