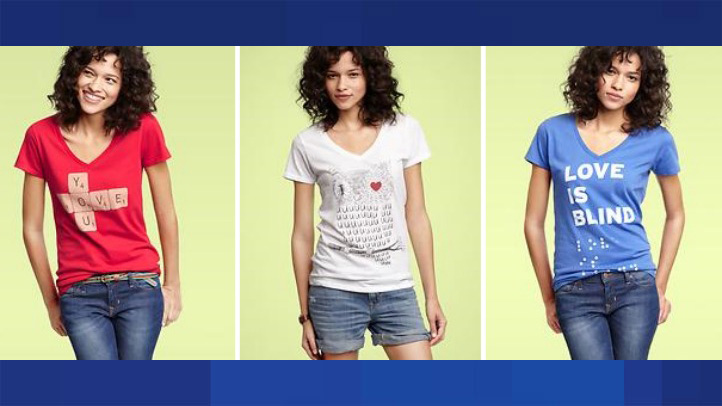 As reported earlier this week, local T-shirt wizards Threadless surprisingly announced Monday it would be partnering with the Gap to sell an exclusive line of shirts designed by its community that will be available only in stores. To mark the occasion, the Gap on North Avenue hosted a posh event showcasing the new wares, which includes 26 new designs in all. The shirts are currently available in 15 local stores, and are also available for sale across the nation and in Canada. Check out the photo gallery to see what went down Wednesday night and how the new shirts look!
There is one other detail I wanted to toss in before leaving you to bask your eyes in these juicy pictures, however, which is that these shirts will run a cool $29.95, a few dollars more than most T-shirts cost at Threadless' online store. I was curious whether that meant compensation for Threadless' artists also went up a few bucks, but as it turns out that stays the same.
Threadless PR Guru Bethany Allen told me, "it's the same compensation as Threadless.com T-shirts… $2,000 in cash, $500 Threadless gift certificate, and $500 in cash each time your design is reprinted." On the other hand, being stocked in a Gap store is obviously giving these lucky artists a considerable amount of exposure. Case in point, take a look at these pictures from Wednesday night.
David Wolinsky is a freelance writer and a lifelong Chicagoan. In addition to currently serving as an interviewer-writer for Adult Swim, he's also a columnist for EGM. He was the Chicago city editor for The Onion A.V. Club where he provided in-depth daily coverage of this city's bustling arts/entertainment scene for half a decade. When not playing video games for work he's thinking of dashing out to Chicago Diner, Pizano's, or Yummy Yummy. His first career aspirations were to be a game-show host.