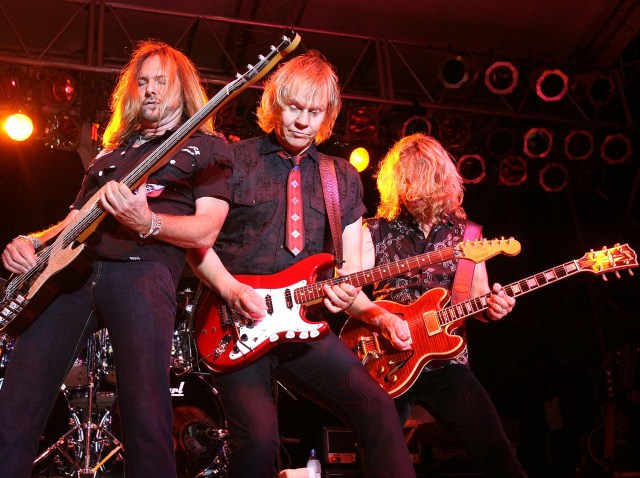 Chicago-based four-time multi-platinum rock band Styx will perform at the 3rd Annual "School of Rock" benefit concert at House of Blues Chicago Thursday at 6:30 p.m. to help raise money for inner-city children.
Fifteen-year hip-hop veteran Biz Markie will be the special guest at the signature event, hosted by San Miguel Schools Chicago.
A live auction, raffle, dinner and cocktails will raise support for a scholarship program aimed at providing innovative and accessible education for Chicago students. San Miguel's schools offer an extended school day, year-round academic calendar, low student-to-teacher ratio and family and graduate support services.
Honorary Chairs for the event include Larry Wert, President of NBC's Central and Western Region; Marv Nyren, Regional Vice President of Emmis Chicago; and Mike and Pat Koldyke, recipients of San Miguel's "Leadership in Education Award."
Middle School students taught at the Back of the Yards and Gary Comer campuses graduate from college at higher rates than those of their peers and earn Bachelor's Degrees at a rate six times higher than the average Latino student in the city.