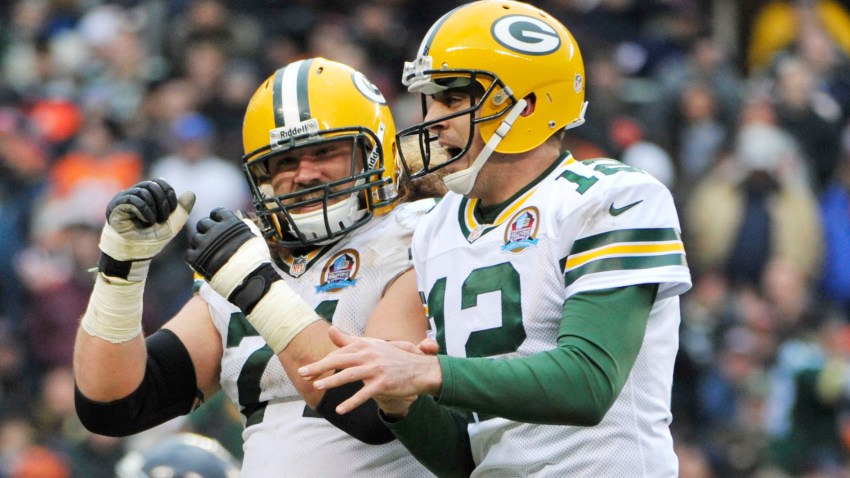 This one is for Bears fans' eyes only. If you've ever uttered the words "Go P*ck Go" or have worn cheese on your head, stop reading. If not, your eyes will turn into Cheez Whiz.

Is it just us in here? OK, good. After losing to the Packers for the sixth time in a row, it occurred to me that I can't even be angry at Green Bay. From a football perspective, they're fun to watch. Aaron Rodgers and Clay Matthews are really, really good at their jobs, and it's always enjoyable to watch a skilled worker ply their craft.

What's frustrating about the Packers is they have everything the Bears want. They build through the draft. They prepare for players to age. They have a coach who can make adjustments. They don't fall apart after injuries. They don't make the ridiculous amount of silly mistakes the Bears do.

They're not perfect, but they can deal with the bumps in the road much better than the Bears can. Their offensive line is not great. Aaron Rodgers is the most sacked quarterback in the league, but he still can have a three-touchdown game when he gets sacked three times. Charles Woodson's injury kept him off the field on Sunday, but their secondary still limited Alshon Jeffery and Brandon Marshall.

The worst part of the Packers is not that they're from Green Bay or that their fans are too obsessed with cheese or that the Lambeau Leap is an overrated celebration that should be flagged. It's that they are just better than the Bears, and every game is a reminder of how far behind the Bears are.
Copyright FREEL - NBC Local Media