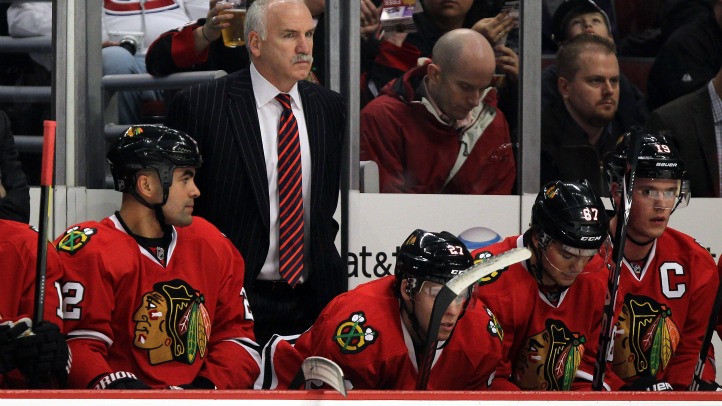 After a team spends three days trying to convince either their fans or themselves of what they need to work on, what they promise will be better the next time after some practice, that they know what the troubles are and can fix them, and then proceed to do everything worse, all their fans are left with are questions that either have no answers, or answers that are not encouraging.
The Hawks did everything worse Tuesday against the Avs. They turned pucks over at the opposing blue line, causing roughly 384 odd-man rushes the other way. They tried to be too cute, instead of just getting pucks past the opposing defense when that was the only option. They lost their positioning at times. Their power play, which could have saved this one, tried the same tiring and failing tactics over and over. Why did this happen?
That's all Hawks fans can ask. With three days after a disappointing start to the trip, how come the coaches couldn't change the way they were playing? Where is the message failing?
There doesn't seem to be an answer for that. What Hawks fans are starving for now is some action from either the coaches or GM that tells them they still believe in this team. No business should make a decision based on emotion, especially when that emotion is frustration. But the holes are obvious now, and time is short to make up the gap that keeps widening.
A change of personnel on the power play, and insertion of someone else in the lineup, a firing of an assistant coach, a trade. Anything to show that they see the problems too and want to try a new solution. Coach Quenneville has juggled the lineup with no effect. Whatever he's been harping on in practice isn't getting through. There has to be another solution.
And it has to come soon, otherwise things are going to get very ugly around here.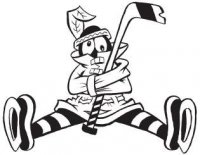 Sam Fels is the proprietor of The Committed Indian, an unofficial program for the Blackhawks. You may have seen him hocking the magazine outside the United Center at Gate 3. The program is also available for purchase online. Fels is a lifelong 'Hawks fan and he also writes for Second City Hockey .