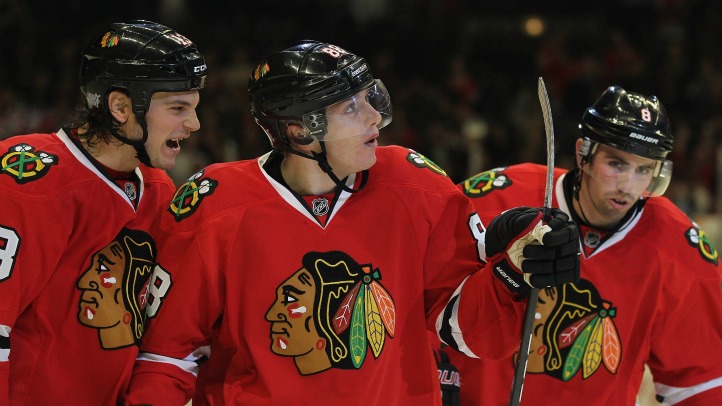 The Hawks biffed their dad's trip last season and lost both games.
This year they'll try to reverse that trend when the team's fathers travel to Florida to watch the Blackhawks take on the Panthers.
It starts with the Costco spree that are the Florida Panthers. As you may have heard, the Panthers had some work to do this summer to reach the salary floor after a clearout last season. And they didn't waste any time. Summer acquisitions give the Cats nine players who will suit up tonight. Also, two trades, Marco Sturm and Mikael Samuelsson, from the Vancouver swap for David Booth earlier this year, will also play.
The big story will obviously be the Hawks lining up against Brian Campbell and Kris Versteeg for the first time since their departures from our fair city. Both have as many points as anyone one on the Hawks. Both have been unleashed to do what they do. Campbell is getting #1 d-man minutes and is running the top power play unit, something he never really got to do here (despite being the best PP QB on the roster). And whereas Joel Quenneville shackled Kris Versteeg with silly things like responsibility with the puck and the occasional defensive assignment, in Florida, they've just let him be the Tasmanian Devil. Expect a lot of moves and passes when he's not looking, that's how Steeger likes to roll.
Florida has had a decent enough start to the season to get some notice. A lot of that is due to superb goal tending from both Jose Theodore and especially, rookie Jakob Markstrom .They're doing so under duress, as the Cats give up over 30 shots per game. They're fourth bottom in the league in that category, but in the top half in goals-against.
Another thing to keep an eye out for is that the Panthers' power play is humming, fifth in the league. It has some firepower, with Campbell running it and Versteeg and Stephen Weiss and Tomas Fleischmann on it and allowed to go nuts.
For the Hawks, Duncan Keith is out, but there's no word on how they'll line up without him. Corey Crawford gets the start, and other than that the lineup looks the same. This will probably be a gun slingin' type of affair akin to the Colorado games, which should suit the Hawks. They completely failed to show up last time they were in South Florida, and it's doubtful they make that mistake again.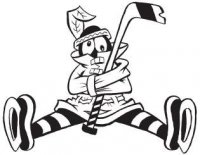 Sam Fels is the proprietor of The Committed Indian, an unofficial program for the Blackhawks. You may have seen him hocking the magazine outside the United Center at Gate 3. The program is also available for purchase online. Fels is a lifelong 'Hawks fan and he also writes for Second City Hockey .