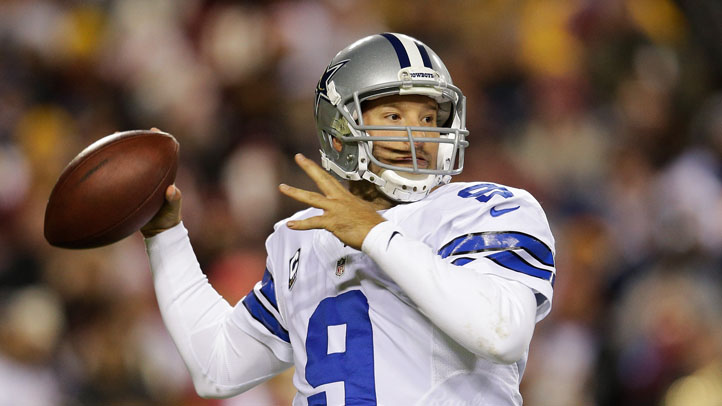 To finish out the holiday weekend, let's take a look at the final four games of the Bears' regular season. During that stretch the Bears will see three teams who struggled last season, and one which the Bears will have to beat at some time to get to the elite of the league.
Based on the crystal ball that we've been gazing into all week, the Bears are 6-6, and must go undefeated to even sneak into the playoffs. Do they do it?

Week 14, Mon, Dec 9, vs. Dallas -- Ditka Day! On the night Mike Ditka's number will be retired, the Cowboys -- who he also played for -- will come to Soldier Field. A feelgood night needs a Bears win attached to it. They're facing a Dallas team who had a middling 8-8 record last year, and then fired half the coaching staff to improve. They still have an awful offensive line and a quarterback who doesn't handle pressure well.
Prediction: Bears take a memorable win.

Week 15, Sun, Dec 15, at Cleveland -- With quarterback problems, the Browns went 5-11 last season. They have a new coaching staff, but they still have a young, inexperienced quarterback who doesn't have many reliable targets. Wait, they signed Kellen Davis ... so he still doesn't have many reliable targets.
Predicition: Bears win easily, igniting playoff hopes.

Week 16, Sun, Dec 22, at Philadelphia -- Oh, man. They were terrible last season. Tire-fire, trainwreck-esque terrible. Finally getting Andy Reid fired kind of awful. 4-12 terrible. Now, they have a new coach who has completely revamped their offense, but they still don't have personnel that could make them contenders.
Prediction: Bears win. Playoff fever -- catch it!
Week 17, Sun, Dec 29, vs, Green Bay -- We've been here before. The Bears need a win over the Packers to get in the playoffs. They have to beat their foe -- always one of the best teams in football -- to continue the season. Chicago is at home, and Jay Cutler will have the chance to show he can play under pressure.
Prediction: Bears win! Playoffs! Feeling hopeful!

But the crazy thing about every game prediction made is that the Bears we've known for the past nine years are gone. With a new coach, (another) new offense, new players, no Brian Urlacher, and even a new way of practicing, we have no idea how this team will perform.

We had an expectation of Lovie Smith. Even if the Bears had another coach who had a recent NFL tenure, we would have a better idea what this team would look like. But with Trestman, who worked in the CFL and NCAA before coming to Chicago, it's much harder to know. These predictions could be wildly right, wildly wrong, or somewhere in the middle.

What will be fun is watching to see the team who does emerge.
Copyright FREEL - NBC Local Media