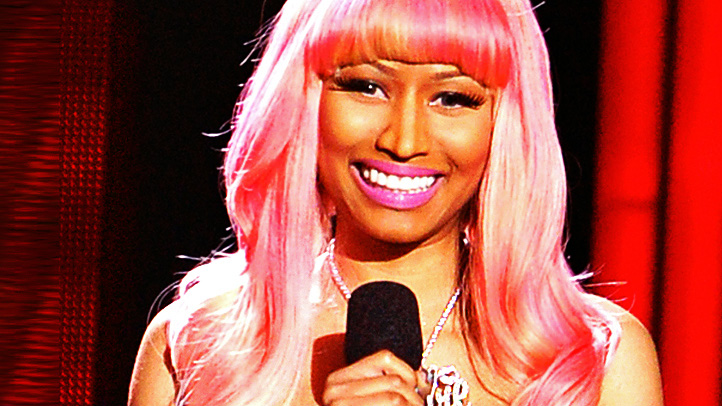 Normally, hip-hop is a Blue State thing, and country music is a Red State. Performers cross those political boundaries at their peril. After Dixie Chicks singer Natalie Maines told a British audience, "We're ashamed the president of the United States is from Texas," some Southern country stations took the band's music off the air.
Common, the South Side rapper, wrote a song about Obama during the last election. Country singers Hank Williams Jr. and Charlie Daniels have been outspoken about their right-wing opinions. But this year, Nicki Minaj and Ronnie Dunn are scrambling the stereotypes about musical genres and politics.
On a mixtape in which she and Li'l Wayne rap over Kanye West's "Mercy," Minaj brags about how much money she has, then says, "I'm a Republican, votin' for Mitt Romney/You lazy bitches is f---in' up the economy."
Which is a crude way of endorsing Romney's claim that Obama cancelled the requirement that welfare recipients have to look for work.
(Ironically, Minaj also raps about being an immigrant, saying she came from Trinidad on "a temporary visa.")
Dunn, who belonged to the country duo Brooks & Dunn, voted for Obama in 2008. He was flattered that the candidate used his song "Only In America" as a campaign theme, and was "attracted to Obama's charisma," as he told The New York Times.
Last year, Dunn recorded the song "Cost of Livin'," which was written by Tennessee songwriter Phillip Coleman, about the closing of a Goodyear tire plant in Johnson City, which put 1,983 people out of work. Goodyear said the plant was no longer "cost-competitive."
So the rapper is siding with the wealthy, which is normally a Republican stance, while the country singer is siding with the working man, normally a Democratic stance. It's not quite that simple. Dunn sounds disillusioned with Obama, saying "Charisma does not a leader make." But he's leery of Romney as well.
"Romney, I'm afraid there's a voice going back in my mind, 'Is this another cold, play-by-numbers C.E.O. stepping into American Inc. USA?'"
Which probably reflects how his audience thinks a lot more than Nicki Minaj reflects hers.
This month, Ward Room blogger Edward McClelland's Young Mr. Obama: Chicago and the Making of a Black President will be available on Kindle for $2.99. Tracing Obama's career in Chicago from his arrival as a community organizer to his election to the U.S. Senate, Young Mr. Obama tells the story of how a callow, presumptuous young man became a master politician, and of why only Chicago could have produced our first black president.