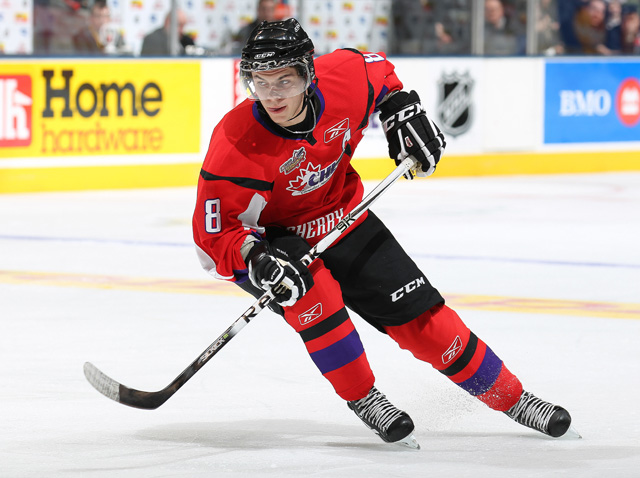 As we close in on tomorrow's draft, it would be prudent to group two teammates from the Western Hockey League's Portland Winterhawks in our study, because they might have the same problem. Ty Rattie and Sven Baertschi are smallish wingers who really barfed up some impressive numbers in junior last year. Baertschi was the leading rookie scorer in the WHL with 34 goals and 85 points. Rattie had 28 goals and 79 points.
The first thing that jumps out about these kids is that they're going to need a sandwich, or 12. Neither is over six feet or 180 pounds, and the Hawks have plenty of nippy forwards who might not get on the roller coaster. They've also shown a preference to draft size, at least early, the past couple years. Dylan Olsen, Kevin Hayes, and Kyle Beach all prove that. But the previous prospects we've reviewed may not last until the 18th pick, so it's what you're left with.
Rattie put on an impressive performance in the WHL playoffs, with 22 points in 16 games. Baertschi also put on a standout postseason, with 27 points in 21 games. Baertschi is considered the more finesse player with better vision. Rattie is the more sandpaper-y player who could scratch out a bottom line role easier than his teammate.
But the problem with both of these guys is they spent the year flanking Ryan Johansen, who was Columbus's 1st pick last year, #4 overall. Johansen was also Canada's top line center, or one of their top line centers, in the World Junior Championships. He will probably be centering for Rick Nash in Columbus this season, or very soon. He had 92 points this season with Portland in just 63 games. So it has to be weighed how much both Baertschi and Rattie benefitted from playing with what looks to be a possible transcendent-talent in Johansen.
And neither of these guys will automatically slot in to play with Jonathan Toews one day, so you can only guess how they fare when they have to create for themselves.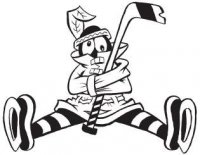 Sam Fels is the proprietor of The Committed Indian, an unofficial program for the Blackhawks. You may have seen him hocking the magazine outside the United Center at Gate 3. The program is also available for purchase online. Fels is a lifelong 'Hawks fan and he also writes for Second City Hockey .