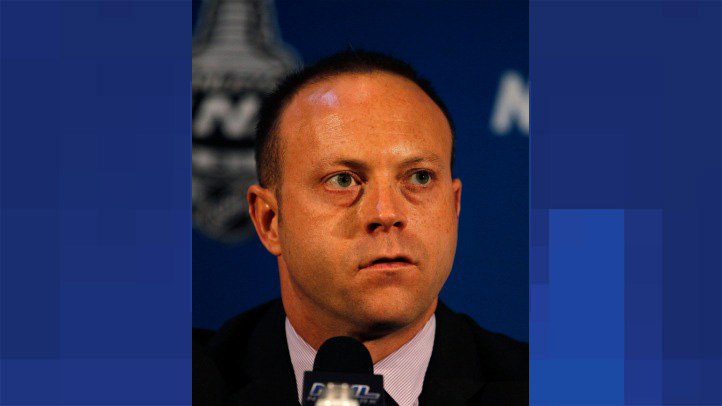 With the Blackhawks media already assembled to watch and cover Prospects Camp, GM Stan Bowman probably had little choice in answering some questions and providing some light on where the Hawks summer goes from here. The highlights:
-Stan made it seem like he's probably done making moves, at least beyond trying to get Michael Frolik and Chris Campoli signed and into the tent. I'd like to believe this is a case of Stan learning, as it's the opposite of what he did at the trade deadline where he basically announced what he was looking for and then could have the rest of the league's GMs hold him over a barrel. Maybe the Hawks are done, maybe they aren't. They do have an awful lot of bodies, and a trade could be coming. But it's best not to say that's what you're looking to do.
-Rostislav Olesz will not be bought out. Not a huge surprise, though it's really a guess on what they think he can do and what role he can play. He'll get a look at camp, and they'll go from there. Though one has to wonder if Rocky is really going to swallow burying his $3 million in salary in Rockford when he's already got $5 mildo wrapped up in the yodeling Cristobal Huet. Hopefully Stan has the freedom to do as he wants.
-Marcus Kruger is going to get every chance to prove himself at the NHL level in camp. A few weeks ago, this would have made me livid. But I've come to terms with it. If there's really nothing on the market, either free agent or trade routes, that excites Bowman, and if he truly believes in Kruger, than he should get a look. If it doesn't work, he won't submarine the season and the Hawks will still have the financial flexibility to make a move in-season with some names that might not have been available in the summer.
-John Scott will be the #8 d-man, which means it's very likely we won't ever see him. And Rockford could use a tough guy more than the Hawks could right now, as the amount of people trying to make their presence felt through shenanigans is much more prevalant in the AHL as everyone wants to get noticed.
-Rob Klinkhammer was re-signed for a year, and has a very outside shot of snagging a fourth line role this year if he has a big training camp.
-They're "hopeful" on Campol and Frolik. Campoli will come down to the arbitration award, and it would have to be truly astronomical if the Hawks were to walk. Frolik has no leverage, and if there was an offer sheet coming from another team we would have seen it already. But when I hear "hopeful", that doesn't scream "close" to me. Stay tuned, but the Hawks do need these guys. But then again, these guys need the Hawks too right now. Hopefully all sides realize this soon.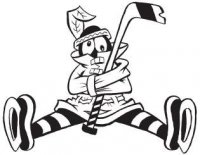 Sam Fels is the proprietor of The Committed Indian, an unofficial program for the Blackhawks. You may have seen him hocking the magazine outside the United Center at Gate 3. The program is also available for purchase online. Fels is a lifelong 'Hawks fan and he also writes for Second City Hockey .