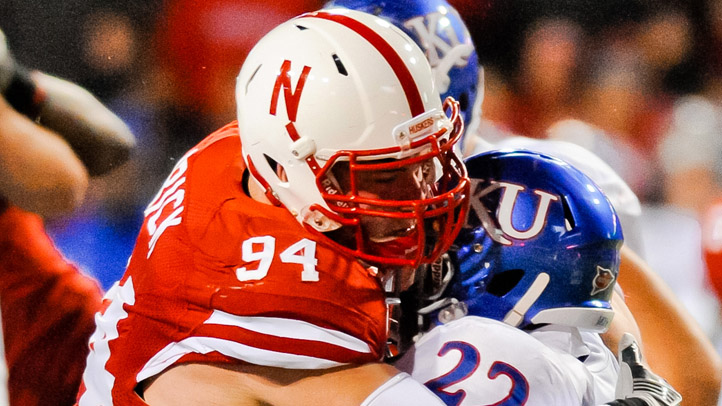 The draft is just two weeks away, Phil. Can you believe how quickly the off-season has moved? To help you through these busy times, Grizzly Detail has a suggestion or two on how to use that first-round draft pick.

With the way the off-season has progressed, it's pretty obvious you want to go with help on the defensive line in the draft. Good news. There are high-caliber defensive lineman ripe for the picking. We already talked about Illinois' Whitney Mercilus, but now we want to introduce you to another hybrid defensive lineman out of the Big 10: Jared Crick from Nebraska.

What's great about Crick is that he can play both end and tackle, meaning he can be as flexible with the Bears defense. Julius Peppers will sometimes move inside to throw off offensive linemen who double and even triple-team him. Crick can get in the rotation and take advantage of Peppers being held to take out the quarterback. He has the athleticism to bully linemen and get to the quarterback.

Crick did suffer a torn pectoral muscle near the end of the 2011 season, but he sat out the final games so that he could be healthy as he moved towards a pro career. The injury could actually help the Bears as it may help him drop down to the 19th pick, where the Bears can pick him up.
Copyright FREEL - NBC Local Media