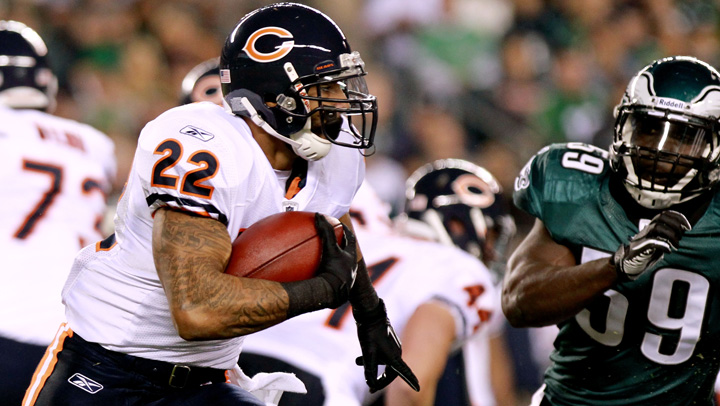 With an impressive performance three-phase performance, the Bears came back for a win over the Eagles in Philadelphia on Monday night. Aided by the return of Earl Bennett, Cutler threw two touchdowns and was not sacked.
The Bears started the game right, with a 12-play drive that ended in a Cutler-to-Matt Spaeth TD pass. After each team scored a field goal, Matt Forte's usually rare fumble was returned for an Eagles touchdown. Philadelphia had the momemtum, until DeSean Jackson fumbled a punt return and the Bears capitalized with a touchdown. The Eagles scored twice in the third, but the Bears came roaring back late in the game, with two field goals and an Earl Bennett touchdown.
Heading into the game, the Eagles rushing game was contained. LeSean McCoy finished with 71 yards and Michael Vick had 34, well below his average. Vick was also sacked and threw a pick to Major Wright. He finished with a QB rating of 60.5
Next, the Lions will come to Soldier Field for a game that will be pivotal in the Bears chances at the playoffs.
[
View the story "Bears Game" on Storify
]