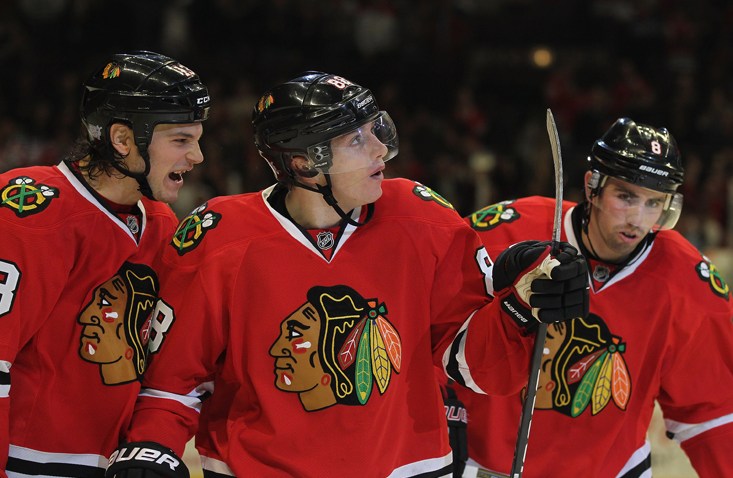 After any losing streak, most fanbases start checking the closet for torches and ptichforks (I think they're next to the snow shovel).
Generally the answer to what ails their teams' aren't that complex and don't require physical intervention.
Especially for a good team, which most agree the Hawks are. Sometimes it's the coaches who go to the firebomb when a simple hammer was needed. The Hawks don't require any of that right now. Here's a couple simple things that will help straighten out the Hawks play.
-Put Hossa snd Toews together with Brunette: Instead of blowing up the lineup and hoping the debris falls back to Earth in a usuable fashion, a scalpel approach would be better. While splitting up the wonderful understanding Hossa and Patrick Kane have established, Patrick Sharp's game also depends on working with Kane. And Sharp doesn't mesh with other pieces nearly as well as Hossa does. Hossa and Toews have done well together in the past, and Toews would benefit from someone else as determined along the wall as he is. It'll also give Brunette a finisher around the net which he needs for the hands and passes he makes around the crease.
-Leave Nick Leddy and Niklas Hjalmarsson together. This started last night, but needs a good ten games. The Hawks need another puck-moving d-man, and they think Leddy is that. Hjalmarsson's stay-at-home tendencies give Leddy freedom and license to roam. There may be some hiccups, but it'll at least allow Leddy to play his most natural game.
-Remind Jonathan Toews to charge the puck into the crease on the power play. Toews must have scored or created 50 goals in his career this way. With everyone guarding that back door play now, Toews needs to go back to what he used to do, which is get the puck on the goal line on the right side, and simply William Wallace his way into the crease. He either scored, created a rebound that was crashed into an open net on the other side, or created a scramble that left a lot of things open. What's the scouts get their reports out, teams will either cheat to him, opening that pass he wants again, or they'll try and cut him off from the puck completely. That will open things up for Kane on the wall.
-And two d-men on the points on the power play. It'll keep more pucks in, more time on attack. Eventually, this will see the Hawks power play as effective as it should be.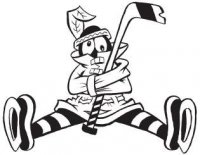 Sam Fels is the proprietor of The Committed Indian, an unofficial program for the Blackhawks. You may have seen him hocking the magazine outside the United Center at Gate 3. The program is also available for purchase online. Fels is a lifelong 'Hawks fan and he also writes for Second City Hockey .