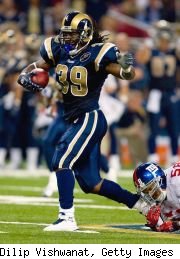 As the Chicago Blackhawks re-convened for practice on Monday morning to prepare for Wednesday's season opener against the New York Rangers, their lines had a bit of a different look to them.
That's because Teuvo Teravainen, who had a coming-out party during the 2015 Stanley Cup Playoffs, has been elevated to the top line for the Blackhawks. He joins Marian Hossa as a winger for Jonathan Toews on the line after spending a chunk of the preseason as the third line center for the Blackhawks.
The second line remained the same, with Artem Anisimov centering Artemi Panarin and Patrick Kane, but the third line had a new look as well, with Andrew Shaw slotting in as a center between Bryan Bickell and Kyle Baun.
The fourth line featured Marcus Kruger in his usual spot, with Andrew Desjardins and Ryan Garbutt on the wings.
The decision to move Teravainen to the top line and Shaw back down to the third is an interesting one for Joel Quenneville, who traditionally likes to keep a good scoring balance through his first three lines. When asked about the change after practice, the coach insisted that it isn't a switch for short-term benefit only.
"He'll play there to start the season. Hopefully, (he'll stay) all year," Quenneville told Mark Lazerus of the Chicago Sun-Times. "He's really matured from year to year, but probably made his biggest step this year. He feels he belongs."
With players like Brandon Saad and Patrick Sharp off the team, the Blackhawks will need players to step up to fill the scoring gaps, and Teravainen is definitely a candidate to do that. He displayed excellent ice vision during the postseason for the Blackhawks, and even though his point totals have been far from gaudy, the team is optimistic that he will take a significant step forward this season.