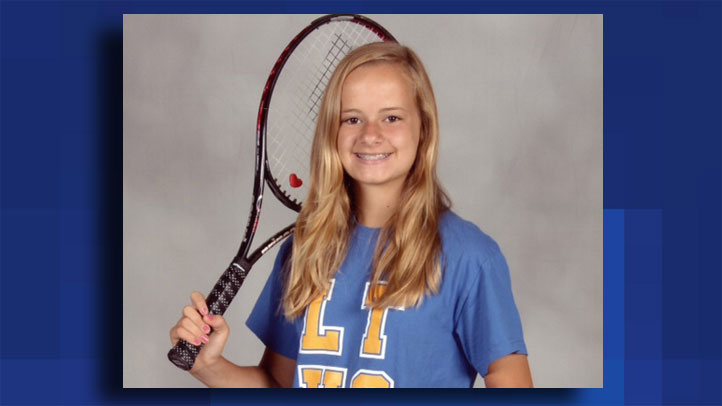 The family of a slain Indian Head Park teen will get a little financial help thanks to a fundraiser held Friday evening at a Countryside tennis center.

Score Tennis and Fitness Academy, at 6550 Joliet Road, where 14-year-old Kelli O'Laughlin took lessons, held a round-robin tennis tournament. The cost to join in was a $10 donation.

"There's a lot of bondling at that school right now and it'll show a ton of support for the kids and especially for the family," said tennis coach Bill Wham. "I've never seen anything like this in my life in terms of the number of people who feel terrible about the incident, so I think it'll help the family a lot."

O'Laughlin was found stabbed to death last month in her home after she walked into a burglary in progress.

Attendees at Friday's event included tennis opponents from rival high schools.

"She was a great player, and I would treat her as a teammate," said 14-year-old Alex Gentile, who plays for Carl Sandburg High School. "I would do this for a teammate."

John Wilson Jr., 38, was charged Friday with first-degree murder and residential burglary. The Chicago man, a parolee, was denied bond.

A scholarship fund also was created in O'Laughlin's honor. Her family said in a statement the Kelli Joy O'Laughlin Memorial Fund will keep the memory of the teen alive through future educational opportunities for other young people.