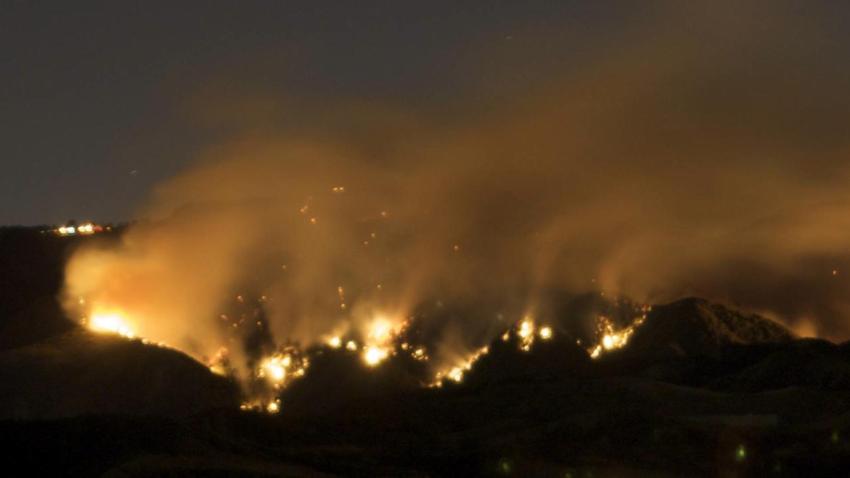 Laura Bretan has advanced to the finals while Musicality was eliminated on Wednesday night's episode of "America's Got Talent."
"I've been waiting for this moment for so long," Bretan said before vote confirmed her advancement.
Musicality was knocked out of the running by 12-year-old singer-song-writer Grace VanderWaal, who shared an emotional hug with the group before they left the stage.
"You guys are super talented," host Nick Cannon said encouragingly to Musicality.
Bretan's performances have made headlines since her remarkable debut on the hit show, but Tuesday night's stunner meant more than just her shot at the $1 million prize.
The song was a nod to her grandfather, one of her biggest supporters, who passed away in January.
"Growing up my grandfather used to live with us. Every day I'd come home from school he would be waiting for me at the doorstep," she said in a video shown before her performance. "He listened to opera and he really encouraged me to sing with him. He was like my best friend."
Musicality, a group from the city's Southwest Side received mixed reviews from the judges for their cover of Lady Gaga's "Born This Way" on Tuesday.
"We've been fighting low expectations every day of our lives," said student Reggie Woods in a video before taking the stage. "This is our chance to write our own story. It's shown us lives that we never thought we could live."
The singers from Curie Metropolitan High School have fought through tragedy after one singer's sister was murdered during their time on the show. They come from an area their director described as "pretty rough."
"These kids are afraid to even come to school," director Michael Gibson said in an earlier episode. "That's when I came up with the idea to start an after school program."
The judges continued to praise what the group stands for Tuesday.
"You make me feel great," said Heidi Klum. "I love your story, I love your message."
But for Mel B, the performance fell short.
"For me tonight, that just felt like a well-rehearsed school performance it did not feel like a big 'Americas Got Talent' performance," she said. "I just wanted something better."
Arguably the harshest vocal critic, Cowell noted the group's improvement.
"You've come a long way from when we first saw you and you are one of those acts that every time I see, like Heidi said, it makes feel good," he said. "It makes me feel good that you're here and I think I'd feel even better if you were here in two weeks time."
Another round of semifinal acts will compete next week.