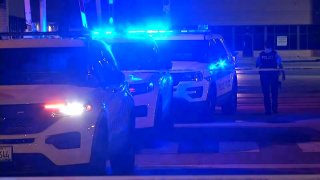 A 16-year-old boy was shot and killed during an attack in Chicago's Little Village neighborhood on Tuesday evening.
According to police, the teen was standing near a sidewalk in the 2500 block of South Harding at approximately 7:17 p.m. when two men walked up to him. Authorities say one of the men pulled out a weapon and fired shots, striking the teen in the head.
Police say that the teen was taken to Mount Sinai, where he was pronounced dead.
No suspects are currently in custody, and detectives are investigating.