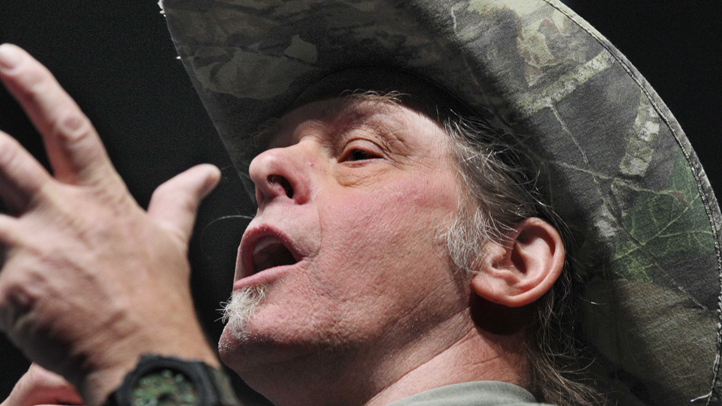 Days after a brutally violent Fourth of July weekend in Chicago, Ted Nugent -- 'Murica-loving musician, gun rights activist and recurring "Simpsons" character -- delivered an especially batty Twitter rant directed against Mayor Rahm Emanuel. Behold:
hows that gunfreezone engineered slaughter goin Rahm Emanuel numbnut — Ted Nugent (@TedNugent) July 10, 2014
yeah thats it the NRA supplied guns & killers to Chicago. denialFreaks — Ted Nugent (@TedNugent) July 10, 2014
It's tough to parse the taunting tirades of the self-professed "Motor City madman" but the "gunfreezone" he mentions is an obvious reference to Emanuel's sweeping new gun-control regulations that establish special-use zoning designed to push gun stores out of high-crime neighborhoods. The ordinance, passed through City Hall on June 25, has been met with vocal opposition from local gun rights groups such as the Illinois State Rifle Assocation, whose exec director, Richard Pearson, accused the mayor of intentionally moving to phase out gun shops.
(Emanuel's office had no comment.)
The conservative Nugent, an NRA board member, has a creepy track record of baiting politicians whose views he dislikes. Earlier this year, he was forced to apologize for an interview he gave to Guns.com wherein he called President Obama a "subhuman mongrel." He's also said the president should "suck on my machine gun" and hurled a number of unprintable insults at Hillary Clinton.
Keep it klassy, Ted.