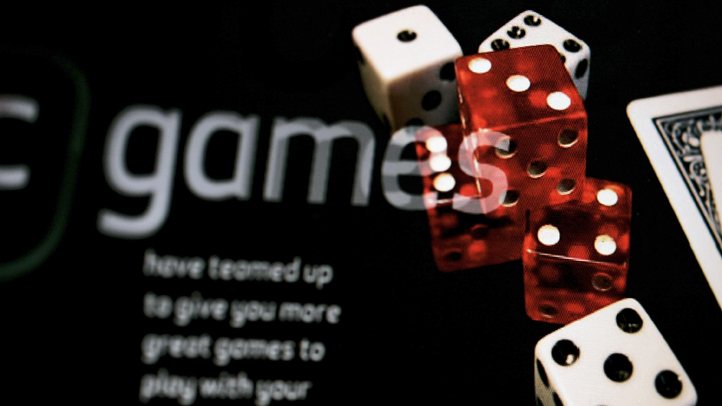 Day four of Chicago's biggest food fest kicks off Saturday.
The opening of the festival was delayed Saturday due to rain and is set to open at noon, depending on weather conditions, officials said.
Twenty-two new places to tease your palate are among the restaurants and food trucks available at the five-day event, which started Wednesday. In all, the 66 establishments will include seven new restaurants, eight new pop-ups and seven new food trucks.
Chicago's own Jeff Tweedy is expected to make a stop at the fest Saturday as part of his current solo tour. Grammy-winning singer and songwriter Lucinda Williams will open for him.
Saturday's festival is scheduled to run until 9 p.m.
Saturday's Schedule:
Pop-Up Restaurants: Taco Joint, Sol de Mexico, Kamehachi, Garifuna Flava: A Taste of Belize
Food Trucks: Beavers Coffee + Donuts, Bombay Wraps, Chicago Cupcake, Giordano's, Gino's Steaks Truck, Harold's Chicken, Jerk, Ms. Tittle's Cupcakes, Pork Chop, Starfruit Café, Taquero Fusion
10am Fleet Feet Sports Kids' Dash in Butler Field
10am-6pm Made In Chicago Market
10am-7pm Kidz Zone
11:30am In the Kitchen with Mariano's, Laurel Boger | Eli's Cheesecake
12 Noon Frankie Vega (DJ) performs at the Bud Light Stage
12:30pm In the Kitchen with Mariano's, Media Chef: Michelle Relerford, NBC 5 Reporter
1pm Eli's Cheesecake Birthday Celebration for Taste at Buckingham Fountain
1:30pm In the Kitchen with Mariano's, Judson Todd Allen "The Architect of Flavor" ® | Healthy Infused Cuisine, LLC
1:30pm Rubén Alvarez and Sun Sounds (Latin) performs at the Bud Light Stage
2:30pm In the Kitchen with Mariano's, Pure Leaf Celebrity Chef du Jour: Erling Wu-Bower | Nico Osteria
3pm Andre Hatchett (DJ) performs at the Bud Light Stage
3:30pm In the Kitchen with Mariano's, Alejandra Schrader
4pm Jeff Tweedy & Lucinda Williams perform at the Petrillo Music Shell, Presented by 93XRT
4:30pm In the Kitchen with Mariano's, David Dworshak | Takito Kitchen
4:45pm Pyro Fighter (Electronic Pop) performs at the Bud Light Stage
5:30pm In the Kitchen with Mariano's, Ying Stoller | Ying's Kitchen
6:30pm Gemini Club (Electronic Pop) performs at the Bud Light Stage
6:30pm Erling Wu-Bower and Amanda Rockman of Nico Osteria at the Pure Leaf Celebrity Chef du Jour tent