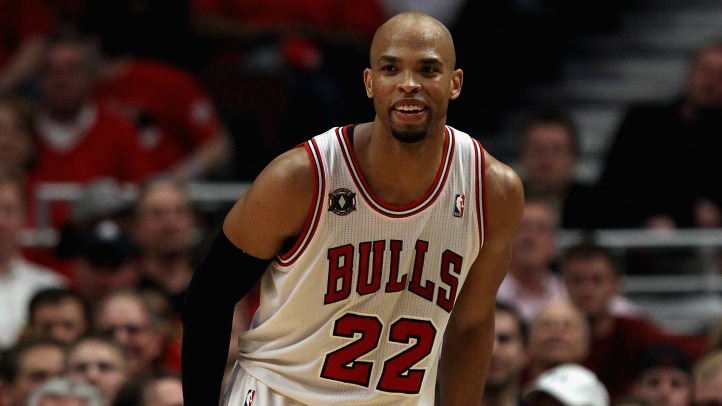 The clock is ticking on the Chicago Bulls to come to an agreement on a contract extension with Taj Gibson. With the Halloween deadline fast approaching, according to a Chicago Tribune report, the two sides are roughly $8 million apart over the next four years.
While it's been the focus of fans and media alike, Gibson has chosen to stay focused on basketball and is tired of his contract status being the main topic of discussion when people talk to him.
"I'm getting tired being asked questions about (my extension) and people worrying about it. I just want to get back to playing basketball, get focused on the season and helping this team win games," said Gibson to the Tribune after Sunday's practice.
But with the departure of Omer Asik to the Houston Rockets, no one in Chicago wants to see another talented player stolen from underneath the Bulls because of money. Taj has stated he wants to remain a member of the Bulls and finish his career in Chicago, but with him being 27-years-old, he wants to get every dollar he can from his first – and possibly last – big NBA contract.
The Bulls are now in year one of Derrick Rose's five-year, $94 million contract which is set to pay him just over $16 million this season. Add that to the contracts of Luol Deng ($13.3 million), Joakim Noah ($11.3 million) and Carlos Boozer ($15 million), there isn't much left to pay Gibson who has earned himself a substantial pay raise.
Is $2 million annually going to be what keeps Gibson in Chicago or will it be the straw that breaks the camels back and force him into wearing a new uniform next season? We'll find out in two days.