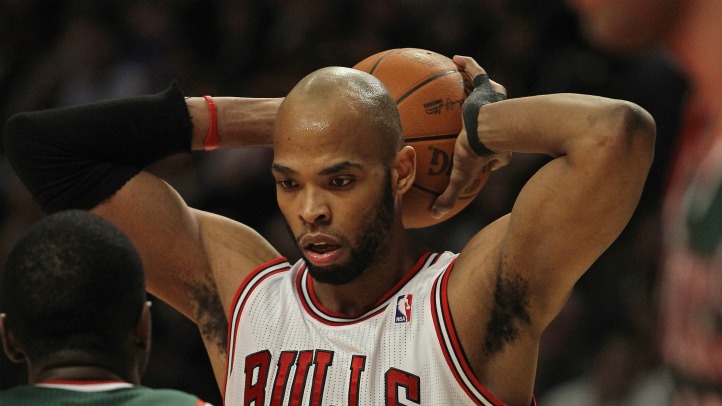 Following the Chicago Bulls' home opener win, Taj Gibson announed to the media that he'd signed a contract extension with the team.

The forward said he and the team agreed to a four-year, $38 million contract.

"I'm very happy that I'm going to remain a Bull for the long haul," Gibson later said in a written statement. "The Bulls are like my second family and I'm excited to know that I'm going to continue to wear 'Bulls' across my chest."

He spoke briefly before Wednesday's game against the Sacramento Kings and said he was inclined to turn down the Bulls' offer.

Both sides had until 10:59 p.m. Central time to come to terms or Gibson would have become a restricted free agent at the end of the season, meaning the Bulls would have the right to match any offer he receives on the open market.

"Taj has proven to be a key member of our team and we are very pleased to have reached an agreement with him," said Chicago Bulls General Manager Gar Forman. "We look forward to him to continue to develop his game and we are happy that Taj will be a Bull long term."

A first-round pick out of Southern California in 2009, Gibson is entering his fourth season. He has averaged 7.9 points and 6.2 rebounds in his career.