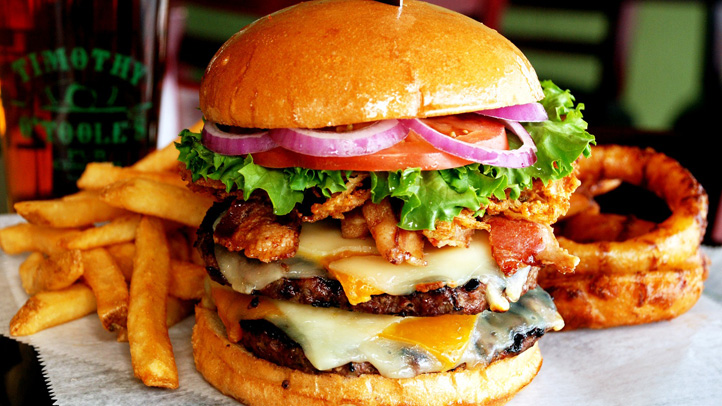 May is National Hamburger Month, which is all the justification you should need to load up on greasy, beefy goodness.

Your first, and potentially last stop may be the Streeterville location of Timothy O'Toole's Pub (622 N. Fairbanks Court), where they're offering up the "Big Timmy."

"Big Timmy" is piled high with two half-pound burger patties, cheddar cheese, jack cheese, mozzarella cheese, Swiss cheese, bacon, onion straws, BBQ sauce, lettuce and red onion, plus french fries and onion rings.

It's available all month for $19.99, and if you're able to finish it off, you get a free t-shirt.

But may we suggest getting going up a size if you're going to participate in these man versus food shenanigans?

Want more burgers? Check out this list from The Feast on the best Chicago has to offer.