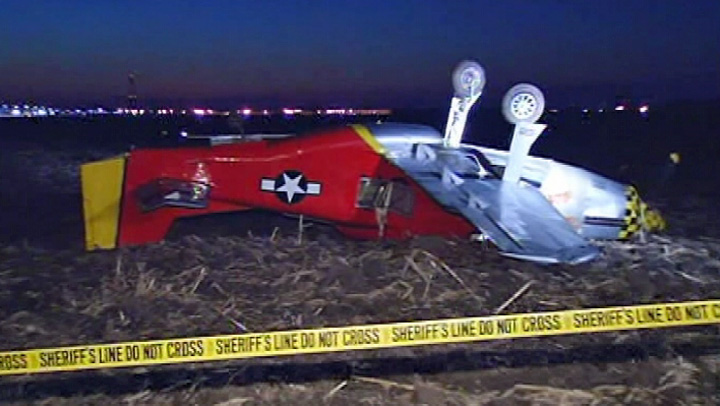 A Sycamore man is in good condition in a Rockford hospital after crashing his small plane south of the DeKalb Airport.

James Allman, 62, was forced to make an emergency landing Tuesday afternoon in a field. Witnesses said the homemade P51 Mustang appeared to be in trouble shortly after takeoff from the airport, losing altitude and emitting small puffs of smoke as it crossed Route 38.

The plane landed on its belly but flipped onto its back. Allman was extricated from the craft and transported to a local hospital via helicopter. Police said Allman didn't appear to be in critical condition and was conscious and alert.

FAA officials were expected to survey the scene on Wednesday to try to determine what caused the crash.

The incident came less than 24 hours after a medical helicopter went down near Rochelle, killing the pilot and two flight nurses.
Copyright AP - Associated Press