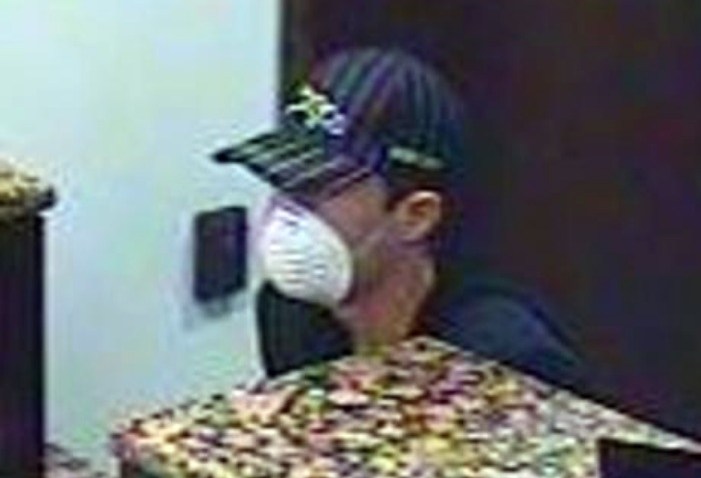 A rookie FBI agent with one week on the job is being credited with helping to nab a suspected serial bank robber dubbed the "Swine Flu Bandit."

The rookie agent was inside a First American Bank branch, at 1241 South Wabash Ave., on Wednesday with another senior FBI agent from the Federal Bureau of Investigation's Violent Crimes Task Force when he spotted a man matching the description, FBI spokesman Ross Rice told NBC Chicago.
Both agents were talking to bank personnel and getting security video from the establishment because they believed the alleged bandit had previously cased the bank, agents said.
Just then the junior agent saw a man outside similar in size to the robbers description wearing the same clothes and hat worn in the most recent stick-ups. When they apprehended him he was found to be carrying a 9 .m.m semi-automatic handgun in his pocket, FBI spokesman Ross Rice told NBC Chicago.

It's believed that Matthew Mahoney, 28, was preparing to hold up the bank when he was arrested, Rice said.

Mahoney has so far been charged with one count of armed bank robbery, a felony offense, in connection with a Monday heist at a Chase bank branch on South Dearborn Street. No other charges have been filed at this time.
Judge Jeffrey T. Gilbert ordered Mahoney held without bond during a Thursday hearing, according to a news release. Mahoney's next court date is Nov. 16.

Authorities said the "Swine Flu Bandit" earned his moniker because he wore a surgical mask while robbing banks, at times telling bank employees that he had or was recovering from the Swine Flu.

BanditTrackerChicago.com: Swine Flu Bandit