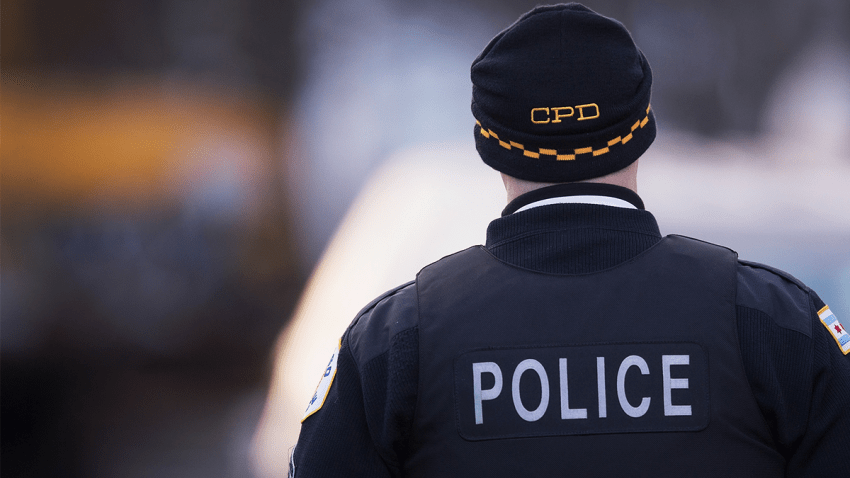 The Illinois Republican Party called on Chicago City Clerk and state comptroller candidate Susana Mendoza Thursday to return more than $20,000 in campaign contributions from a resigned Chicago Police officer who was twice accused of brutality.
"Susana Mendoza should do the right thing, stand up to one of her biggest campaign contributors and return his money," Illinois Republican Party Executive Director Nick Klitzing said in a statement. "She says that as comptroller she'll be independent from her self-proclaimed mentor Speaker Madigan."
"How can we believe that when she won't even distance herself from sketchy campaign contributions," Klitzing asked.
According to a press release from the party, former CPD officer Juan Gaytan was accused of punching a motorist in the face in 1994 and threatening to kill him before kicking the man's mother in the stomach and applying fake blood to his own face to make it appear that he was attacked.
The incident led to a federal lawsuit that the city settled in 1998 for $95,000, the Chicago Tribune reported. Gaytan was suspended without pay for 15 months and former CPD Superintendent Terry Hillard recommended that he be fired for the incident. Nevertheless, the Chicago Police Merit Board reinstated Gaytan and awarded him 12 months of back pay after conducting a hearing.
Additionally, Gaytan allegedly beat two people with a flashlight in 1995 and took $425 from them. According to the Tribune, former Superintendent Matt Rodriguez pushed to fire Gaytan, but the Police Board didn't uphold the robbery allegation and chose not to fire the former cop. He was however suspended for three months. Allegations in a civil suit filed by Gaytan's accuser were later deemed unfounded.
Gaytan ultimately went on to create Monterey Security Consultants, the largest Hispanic-owned security company in the U.S., resigning from the CPD in 2002. He and his firm have given Mendoza $22,200 since 2011 and $18,200 in 2015 alone.
Mendoza will face incumbent Republican comptroller Leslie Munger in the November election. Her campaign called the Illinois Republican Party's claims unfounded Thursday.
"It's interesting that the Leslie Munger/Bruce Rauner state party, which will no doubt fund her flagging campaign, are falsely attacking a donor that not only gave to Republican Senate Leader Christine Radogno, but also gave to the same Cicero Republican office holder who is a client of Dan Proft, whose Liberty Principles PAC just recently got $2,500,000 from Leslie Munger's patron, Bruce Rauner," Mendoza campaign manager Lauren Peters said in a statement.
"It's the kind of hypocrisy you'd come to expect from Munger, who is a wholly owned subsidiary of Governor Rauner and the Republican money machine," Peters added.
Gaytan's company was partially owned by Santiago Solis, the brother of Ald. Danny Solis, although he hasn't been a partner in 15 years, according to a company spokesman. The company also rebuffed the party's claims Thursday.
"Public records show that allegations made by two Chicago gang members more than 20 years ago against then-police officer Gaytan were determined to be unfounded," a statement from Monterey Security read. "The Chicago Police Merit Board conducted a full hearing into an allegation made by a gang member 22 years ago, resulting in Mr. Gaytan's full reinstatement with back pay. A civil suit filed by a different gang member over allegations made 21 years ago resulted in a federal judge tossing out the suit, with prejudice."
According to the Tribune, Monterey was awarded a $2.9 million contract from the city that was rescinded in 2002 because the company's owners were both city employees at the time. Solis was working as a firefighter and Gaytan was on a leave of absence from the CPD.
Nevertheless, the company has continued to grow and now handles security at many of Chicago's premier stadiums, including Soldier Field and Wrigley Field. In March, Monterey was named the official security provider for the Minnesota Vikings' U.S. Bank Stadium.