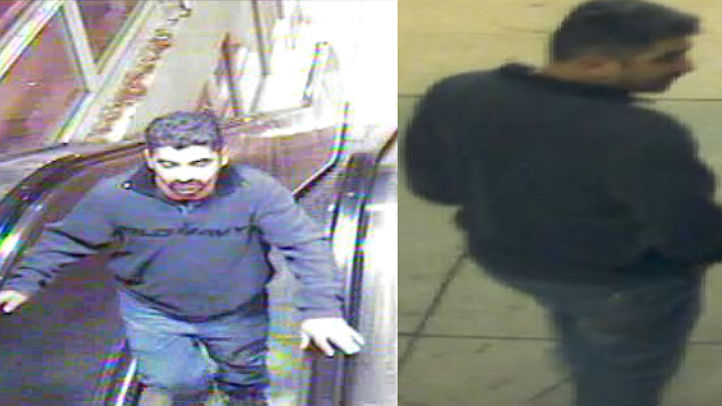 Chicago Police are searching for a man suspected of trying to sexually assault a woman late last month as she walked out of a CTA station.
Police released surveillance photos Thursday of the man who police said approached a 22-year-old woman at 4:25 a.m. Feb. 24 on the 0-100 block of East Garfield as she exited a Red Line station. Police said the man tried to engage the woman in conversation, but she declined and kept walking.

He then grabbed her jacket from behind, police said, and threw her to the ground, attempting to assault her. The woman fought off the attack, and the man fled west back toward the Red Line terminal.

The man is described as Middle Eastern or Hispanic between 25 and 35 years, standing between 5-foot-6 and 5-foot-8 and weighing 150 to 170 pounds. He has short black hair, brown eyes, and a mustache and goatee.
He was wearing a grey collared sweatshirt with dark "Old Navy" lettering across the front. Police said he may have cuts or bruising on his face and head.
Anyone with information about the attack or the offender is asked to call the Area Central Detective Division at 312-747-8380.