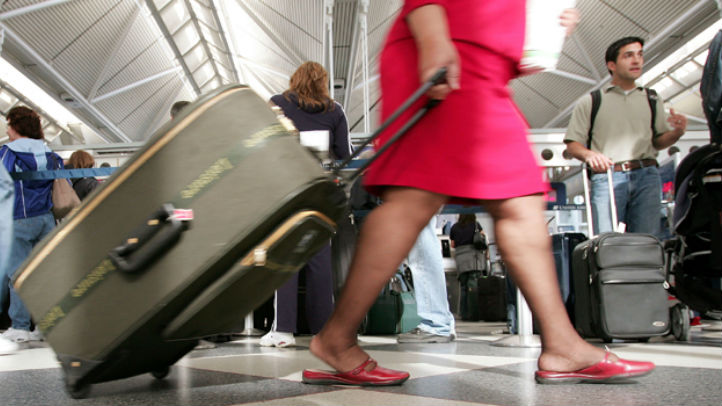 The over 190,000 travelers that fly through O'Hare International Airport every day are more likely to get sick than those traveling through some other airports, according to a new study from the Massachusetts Institute of Technology's Department of Civil & Environmental Engineering.
An MIT research team found O'Hare to be the sixth most likely airport to spread a disease in a study that ranked the 40 largest U.S. airports based on individual's travel patterns, where the airport is located, the average time a passenger spends waiting to board and the interactions between certain airports.
The study took aim at finding how epidemics like SARS and H191 initially spread, especially through air travel.
John F. Kennedy International Airport in New York and Los Angeles International Airport unsurprisingly took the first two spots on the list due to the sheer number of travelers passing through.
Among the most surprising finds of the study, was Honolulu International Airport coming in at third, not due to the number of passengers, 30% fewer than the amount traveling through JFK, but because of its location in the Pacific Ocean, with connections to many foreign hubs of travel, researchers say.
Rounding out the top ten are San Francisco International Airport at fourth most likely to spread illness, followed by Newark Liberty International Airport, O'Hare, Washington Dulles International Airport, Harsfield-Jackson International Airport in Atlanta, Miami International Airport and Dallas/Fort Worth International Airport.

Midway International Airport wasn't on the list of the top 20 airports.