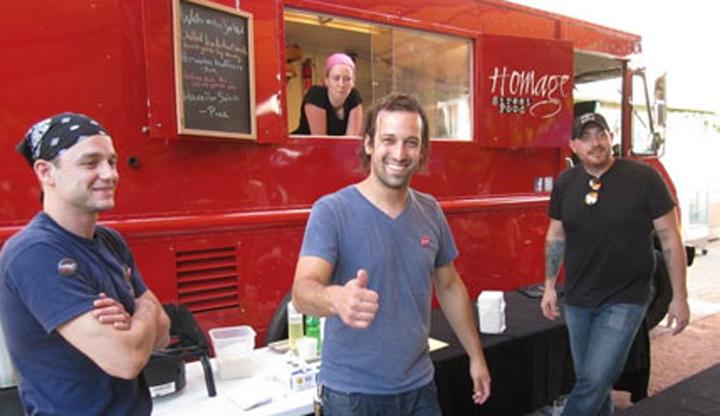 If you're one of the many devotees of the food trucks craze, save the date (and save your stretchy pants) for StreetFood Artistry on August 12.
The annual festival returns to the Zhou .B. Gallery for what we can only assume will be another belly-satisfying experience.
The weekend fiesta highlights some of the city's best food trucks, food carts and street-inspired dishes in town and includes live entertainment, art and photography exhibitions, cooking demonstrations for kids and adults, specialties from 9 food trucks, street musicians and performers, an art show pop up food carts.
General admission tickets are $40 for adults and $20 for kids, and includes a small plate from each participating restaurant and truck, beverages (non-alcoholic) and access to all the entertainment and exhibits.
A portion of the proceeds from this year's StreetFood Artistry will benefit tap dance initiative M.A.D.D. Rhythms.