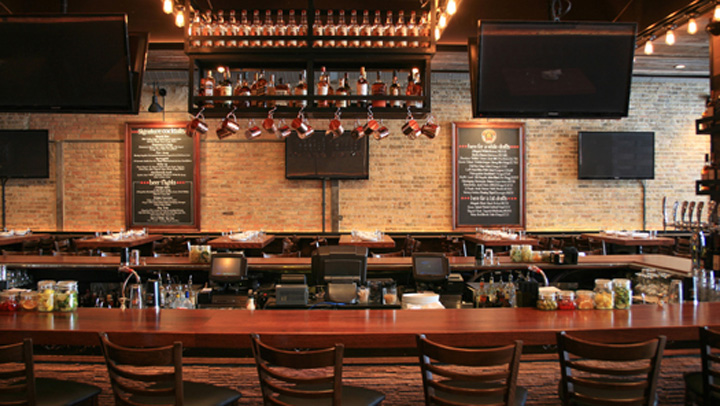 River North's vibrant restaurant scene receives another new player this week when Stout Barrel House & Galley officially opens its doors on June 7th.

The 5,000 square-foot restaurant sets up shop inside the old Manor Nightclub space at 642 N. Clark Street, and dubs itself a "nitro pub."

Executive chef Chris Curren, formerly of Blue 13, helms the menu, described as "true American southern comfort food" with seasonal farm-to-table dishes and a craft-beer influenced bar with numerous hard to find items.

Inventive and staple dishes include Cracker Jacks (caramel corn, chicharon, wasabi peas), Fried Chicken (served with a side of watermelon, feta & chickpeas), Quail (Korean BBQ, kimchi, preserved lemons, coleslaw) and Oxtail Agnolotti (smoked grapes, smoked fennel, espresso consume).

The restaurant will be open for lunch, dinner, weekend brunch service and a late night menu will be available until 4 a.m. Thursday through Sunday.

Other partners in the restaurant include the LGN group, known for Gold Cast staple The Cedar Hotel.