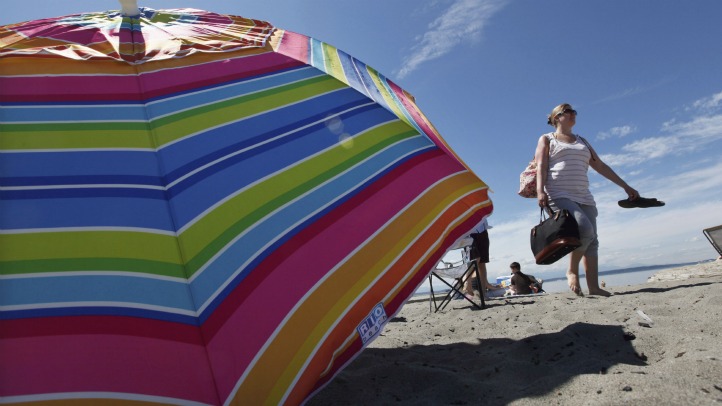 This story has moved. We're automatically redirecting you to our new coverage.
Humidity and warmth replace soggy skies ahead of a rainy day south of Chicago.
Expect a mostly sunny hazy morning with highs in the upper 80s and low 90s until the afternoon, when humidity levels gradually drop and clouds gather.

Showers and thunderstorms develop late in the afternoon, according to NBCChicago's Andy Avalos, mostly in far southern counties and Northwest Indiana.

A line of storms, some severe, follow a line from Streator to Peotone to Gary and areas south, Avalos says.

Rain wraps up by Wednesday night, and breezy, cool conditions settle into the Chicago area. Skies clear and temperatures drop to the upper 60s.

Thursday begins a long weekend of sun, mild temperatures and low humidity. Highs climb into the low 80s by Friday but cool off near the lake.

Weekend temps hover in the upper 70s with some clouds but no rain in sight.