Belinda Lewis was home with her 21-year-old daughter when a rapid-moving storm chewed through Merrillville, Ind., in a violent flash.
"All of a sudden, I seen a swerve. And I told my daughter, 'You know, we're having a tornado,'" she recalled.
With her bird, her dog and daughter, Lewis rode out the storm in her bathroom at the Birchwood Apartments in sheer terror.
"It was very dark. It was rough. The wind was so high. I never heard wind before like that," said Lewis, who noted she was scared for her life. "I was praying. Praying for my life."
The storm knocked down trees and knocked out power to thousands. At the height of the outage, roughly 21,000 customers were without electricity on a steamy summer night.
The Hickory Ridge Lake Apartments, where the storm ripped the roof from two buildings, took the hardest hit.
"Our initial call (into 911) was on [Interstate] 65. We had a semi. The storm picked it up and flipped it once," said Merrillville Fire Chief Ed Yerga. "That was nothing compared to this."
The storm heaved the roofing like a kid throwing Legos, which resulted in the evacuation of 60 units in two buildings declared uninhabitable at the complex, according to Yerga.
"It's a big mess," he said.
Yerga noted the storm packed so much might, it caused the brick of one building to buckle. One eyewitness told Yerga the storm sucked water out from the pond behind the apartment complex and slung it over a building.
Two bus loads of residents were taken to Merrillville Town Hall, where they were comforted by the American Red Cross. No injuries have been reported, despite the swath of damage in the area.
"It's just a terrible loss," said Denice Hughes, a two-year resident of Hickory Ridge Lake.
She was forced out of her apartment by the lack of power. But, unlike many of her neighbors, she knows, she'll soon be able to return to her home.
"I really feel sorry for them," she said.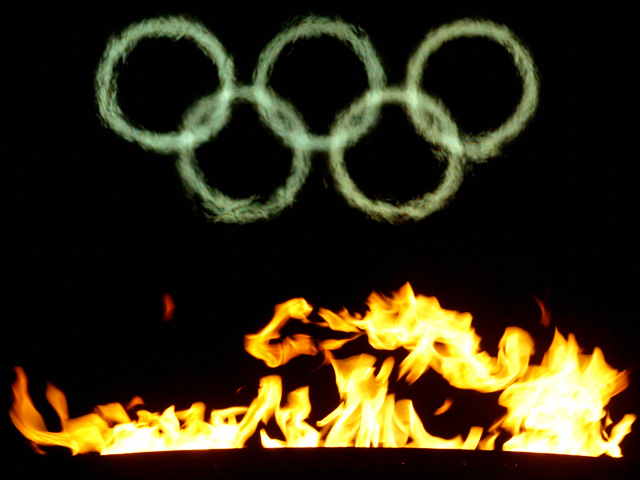 Here's your chance to medal in news reading. Stay up to date with all things Olympics when you sign up for the NBCChicago.com Olympics Newsletter. We'll deliver headlines from the London 2012 Games straight to your inbox. What could be better!? Full Coverage: London 2012