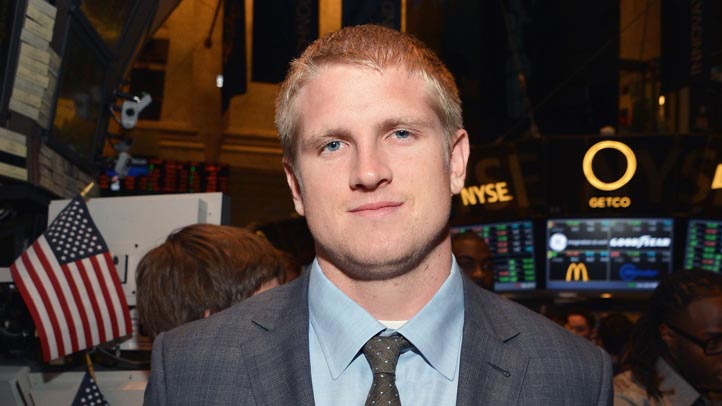 It just won't go away. The questions about moving Bears rookie defensive end Shea McClellin off the line and back to the linebacker position he played in college.
"I'm down for whatever," McClellin politely answered when asked about a possible switch on Thursday. "But right now they want me to play defensive end so that's what I'm going to do".
Although the Bears have used McClellin mostly as a pass rush specialist he has dropped back into coverage at times.
Still, playing a position he hasn't played since his time at Boise State? Rod Marinelli doesn't even know how to answer such absurdity.
"It's so far away, its not even, its hard to even explain" Marinelli said while shaking his head. "It would be like night and day -- totally."
Marinelli said McClellin has to mature this offseason first before throwing anything else at the first year player. Besides, the Bears say they are actually "excited" about the guys backing up at linebacker.
Geno Hayes was a starter in Tampa Bay, but then the talent level drops off.
Blake Costanzo, JT Thomas and Patrick Trahan just called up from the practice squad.
The Bears insist you'll see any and all of them at linebacker before McClellin.

Weakside linebacker Lance Briggs, agrees. "I think we're using him the right way".

So no more linebacker questions to Shea McClellin, alright?

"Yes, yes. definitely" McClellin said.