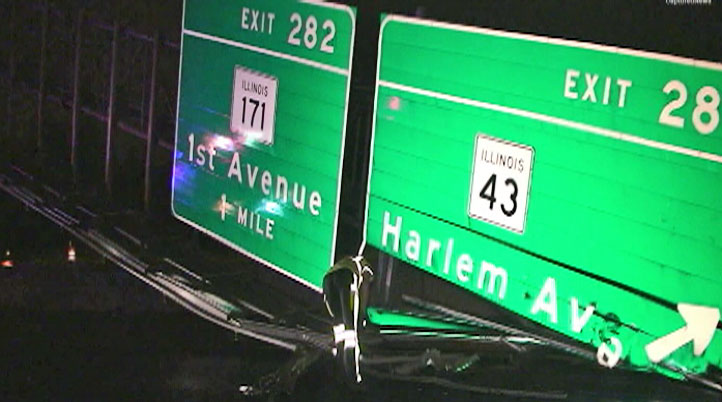 A dump truck hit a 60-foot-wide overhead sign causing it to plummet onto the outbound Stevenson Expressway early Saturday near west suburban Summit.

No one was struck.

About 3 a.m. a dump truck that was in the area for a nearby resurfacing project was on the outbound Stevenson at Harlem Avenue when it hit an overhead road sign, said Illinois State Police District Chicago Master Sgt. Anthony Hoop.

"It knocked it free from its support and down onto the southbound lanes," said Hoop. "Thankfully, no one was in the proximity."

The southbound lanes were completely blocked until 5 a.m. so that crews could pick up the 60-foot-wide metal sign.

Investigators believe it happened because the truck's back portion was not properly latched and slowly began elevating, unbeknownst to the trucker, according to the master sergeant.
Copyright CHIST - SunTimes