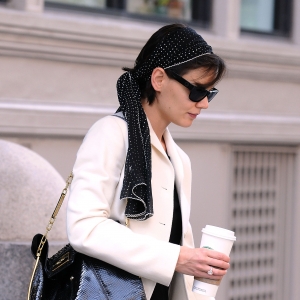 State Rep. Will Guzzardi held a press conference Tuesday to discuss recently-introduced legislation that would divest the state's pension funds and investments from companies that take federal contracts to build a border wall with Mexico, a clear shot at President-elect Donald Trump's controversial proposal.
"The people of the state of Illinois overwhelmingly rejected Donald Trump's agenda of hate on election night," Guzzardi said. "The people of the state of Illinois believe that immigrants are an important part of our community, that Illinois should be a welcoming state, a state that takes in everyone and, to that end, we don't believe that Illinois dollars should be used to help send a message of hate to immigrants in this country."
Guzzardi explained that the measure would direct the Illinois Investment Policy Board to conduct a review every quarter of companies that have taken contracts to work on the border wall, adding them to an existing list that restricts the state from investing in those companies.
"We're not going to invest in infrastructure that's divisive," Guzzardi said. "That sends a message of hate. We're gonna invest in the infrastructure that will lift up the people of this state and of every state in this country. That's what Illinois believes in."
The Chicago Democrat said he anticipates a vote on the House floor by the end of next week. If the bill passes, Guzzardi said he hopes it will be advanced in the Senate during the upcoming lame duck session.
Despite receiving a positive response from fellow lawmakers and leaders, Guzzardi has not received explicit support from Democratic House Speaker Michael Madigan. Nevertheless, he said he was optimistic that Madigan would back the legislation.
During Tuesday's press conference, Guzzardi also had some pointed words for Gov. Bruce Rauner. The representative said he was upset that Rauner wasn't more vocal about Trump's rhetoric and actions during the campaign cycle.
"Governor Rauner's been silent," Guzzardi said. "How does he feel about this anti-immigrant agenda that Donald Trump is pushing? Governor Rauner has been silent. So when we get this bill to the governor's desk, I believe it will be an opportunity for the governor to tell us where he stands."
"And I hope very sincerely that he will send a message to the people of Illinois that he stands with our values by signing this bill," he added.
Following a meeting with business leaders in Chicago, Rauner acknowledged that he'd only heard about the bill Tuesday morning.
"I have to see the bill before I can really give an intelligent response to it," the governor said.
Rauner noted that he supports comprehensive immigration and pushed for unity following the contentious election season.
"The people of Illinois value inclusion and tolerance and diversity and that those are good guiding principles for us to work on," Rauner said. "We've got to move forward together. We need to come together, the election's over."
Rauner, who called the campaign rhetoric "appalling," also talked about calling Trump following his historic victory.
"It's very important with a new administration, there's a lot of new changes coming," Rauner said. "I don't even know what all they're going to be, but I want to make sure we've got some relationship because I want to make sure Illinois is in the best position possible to maximize the opportunity for the people of Illinois."
Rauner, who called the conversation "short" and "cordial," noted that he knows some members of Trump's transition team.
"It's important that we have a working relationship," Rauner added. "If it's a hostile relationship, it's not gonna help the people of Illinois."
President-elect Trump's transition team did not immediately respond to Ward Room's request for comment.