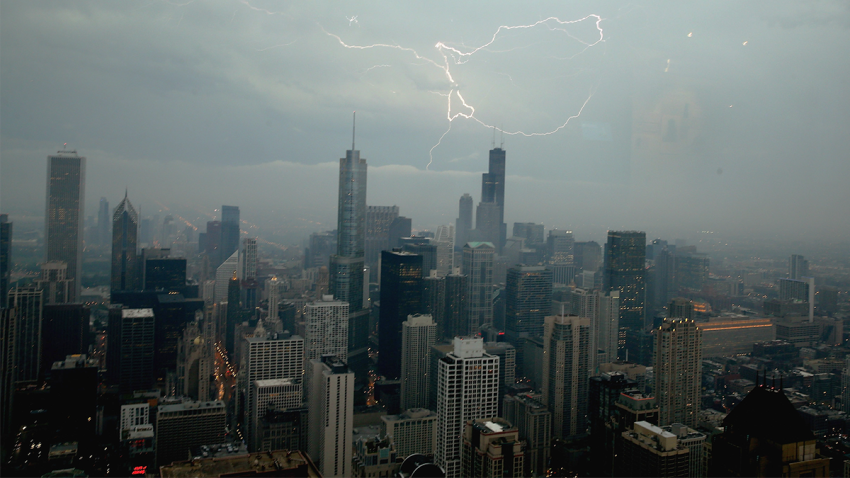 The Illinois Emergency Management Agency is urging residents to prepare for a potential risk for tornadoes and other severe weather Tuesday afternoon and evening across much of Illinois.

"It's critical for people to have multiple ways to receive notifications and updated information about severe weather warnings, such as through a weather alert radio," said IEMA Director James K. Joseph in a statement.
Joseph also suggested being prepared to receive severe weather warnings through Wireless Emergency Alerts (WEA), weather alert apps, TV and radio broadcasts, the Internet and outdoor warning sirens.

The NBC 5 Storm Team is tracking showers and scattered thunderstorms in the late afternoon and evening with strong to severe storms likely.

Large hail and damaging winds, heavy rain and isolated tornadoes will be possible.

Joseph and NBC 5's Storm Team warn you to seek shelter immediately if a tornado warning is issued for your area.

The best shelter is in a basement or cellar, according to the Illinois Emergency Management Agency. If an underground shelter is not available, "find an interior room or hallway on the lowest level, such as a closet, small interior hallways and bathrooms without windows."

"Severe weather is already imminent across Illinois on the last day of February, which underscores how important it is to be prepared for thunderstorms that produce wind damage, large hail, tornadoes and flash flooding any time of the year," said Chris Miller, warning coordination meteorologist with the National Weather Service (NWS) in Lincoln.

"The key points of severe weather safety include avoiding flooded roads in vehicles, seeking shelter in a secure building - preferably in the basement - when a tornado is nearby, and staying away from windows, doors and upper levels of buildings during severe thunderstorms."