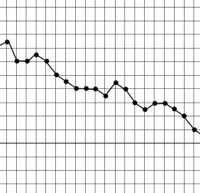 You might've heard some rumblings about how the economy's bad. (If not, hopefully you were sitting down when you read that.) Well, now we're getting a clearer picture of how grim things are getting: The number of unemployed individuals starting their own businesses has just hit a 25-year low.
In a new report, local outplacement consulting firm Challenger, Gray & Christmas says only 2.5 percent of job seekers have been launching startups, the lowest since the firm started tracking the statistic in 1986.
Of course, the recession plays a role in this development, though specifically a major hurdle is the fact that banks simply aren't lending as much -- something Inc. Well contributor Jill Salzman found in a recent post. From Challenger's report:
Lending is still extremely tight and for many of those wanting to start a business, funding the venture with credit cards or through a home equity loan are no longer viable options. Then there is the difficulty of finding customers. Even medium and large companies are having a hard time doing this, as consumers and businesses continue to keep a lid on spending.
The report also speculates that hiring is increasing at just a slow enough rate to prevent people from taking the entrepreneurial plunge on their own. It's tough to say exactly when things will improve, but the outlook, for the moment at least, continues to look dark. But hey, at least tomorrow's TGIF day.
Take a deep breath, and then read the full report over at Challenger.