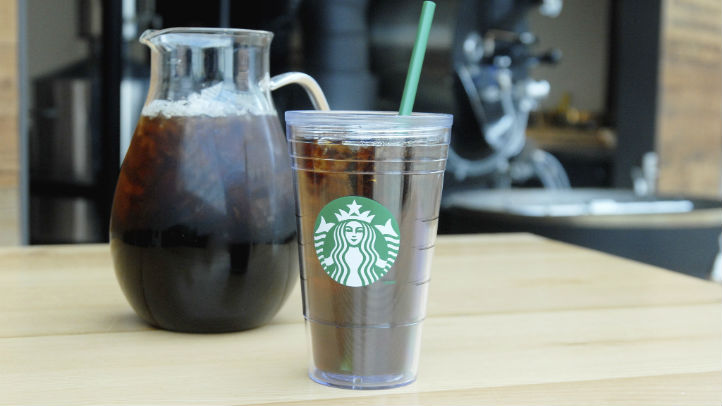 Starbucks customers in Chicago will soon see a new drink popping up on menus in the area.
Beginning Tuesday, the coffee company plans to introduce its new "Starbucks Cold Brew" to the menus of nearly 2,800 locations, including stores in Chicago and other cities where "iced coffee is most popular."
The Cold Brew drink features coffee that is slowly steeped for 20 hours using cool water. The beverage is different from traditional iced coffee, which is made by brewing hot coffee at double-strength and pouring over ice.
"Iced coffee and espresso beverages have a stronger, roastier flavor with a bit of nuttiness that comes from brewing with hot water," Michelle Sundquist with Starbucks' Research and Development team said in a statement. "Our Cold Brew is smooth and rich, it's very refreshing with chocolate and light citrus notes."
Participating stores will only brew one small batch of the Cold Brew each day so quantities of the drink will be limited, the company said.
State's included in Tuesday's launch are Connecticut, Delaware, Illinois, Kentucky, Maine, Maryland, Massachusetts, Michigan, New Hampshire, New Jersey, New York, Ohio, Pennsylvania, Rhode Island, Vermont, Virginia, West Virginia, Washington, DC and Wisconsin.
The release of the beverage comes after the company introduced a limited-time Birthday Cake Frappuccino to celebrate the blended drink's 20th birthday.
The Frappuccino special ends Monday.