Spring may be just days away, but the weather is not wanting to cooperate, paving the way for a chilly, and potentially snowy, St. Patrick's Day weekend.
As the weekend dawns in Chicago, residents heading out to the Chicago River for the annual dyeing of the waterway will be greeted by unseasonably cold temperatures, as the forecast calls for the mercury to be hovering around 30 degrees as the boats hit the water for the traditional dye job.
The temperature will warm slightly for the parade in downtown, with highs expected to settle into the high 30s or low 40s.
A Look at the 2019 Chicago River Dyeing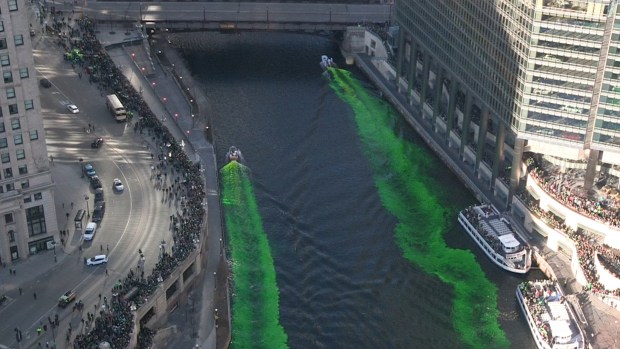 Unfortunately, for area residents, there isn't much of a respite in sight, and things could get a little more wintry before they improve. Temperatures on Sunday are expected to reach into the low 40s, but a dusting of snow is possible in the overnight hours and into the morning, greeting the city for a St. Patrick's Day chill.
A bit of a warm-up is expected to come early next week, with temperatures rebounding back into the low 50s by Tuesday afternoon.