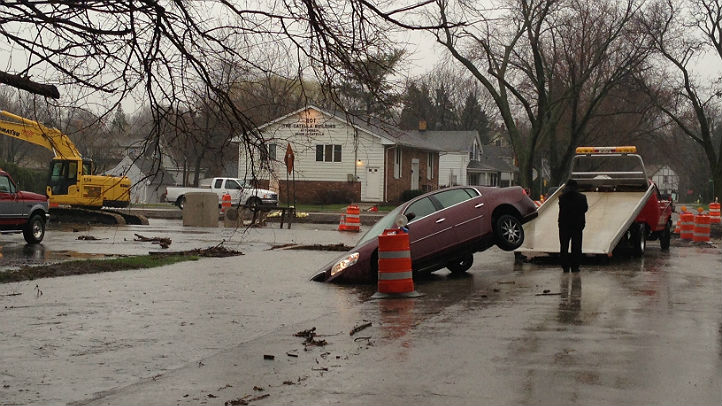 A parked car was partially swallowed in another sizable sinkhole spotted in in northern Illinois.

The more than four inches of rain that left houses, roadways and buildings flooded ripped the hole in suburban St. Charles near routes 25 and 64.

A parked car was pulled into the hole and lifted into the air.

"The car just kind of tipped in and went straight up," St. Charles resident Tania Kiefer said.

No one was in the vehicle at the time, and crews have since recovered and towed it away.

In a separate incident, three cars were swallowed by a huge sinkhole on Chicago's South Side. A city water main broke under the heavy rain, causing the sinkhole to rip open around 5:20 a.m. in the South Deering neighborhood. One person was injured.